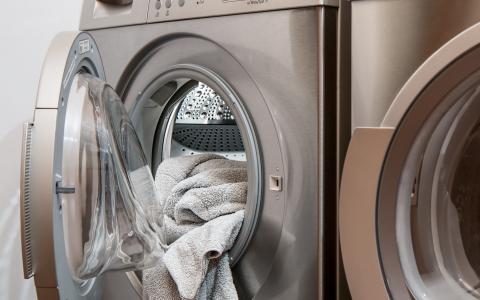 August 17, 2022
(Investors Business Daily) - Warren Buffett likes to say his favorite holding period for an S&P 500 stock is forever. But that's definitely not the case as he unloads some of his worst dogs.
Buffett's Berkshire Hathaway (BRKB) sold off a least a portion of its four worst performers this year: Verizon (VZ), Store Capital (STOR), General Motors (GM) and U.S. Bancorp (USB). That's according to an Investor's Business Daily analysis of data from S&P Global Market Intelligence and MarketSmith. Berkshire Hathaway retains a portion of the stocks (except Verizon), but now all the positions are below 10% of the companies' shares outstanding.
When you see Buffett dump a stock, that's about the closest thing to him ringing a sell bell. "There is very low portfolio turnover. Buffett didn't buy a single new stock in the second quarter," said Whitney Tilson of Empire Financial Research. "Almost all of his trading is generally among his existing positions."
Remember: Buffett is an avowed value investor. When stocks he believes in fall in price, he often buys more. So if you see him dumping them instead, that should tell you something.
Plenty Of S&P 500 Dogs To Choose From
Berkshire Hathaway itself is having a decent year. Shares of Buffett's conglomerate are up 2.4% this year. That's a solid showing in a year that the S&P 500 is down nearly 10%.
But make no mistake, the Oracle of Omaha is struggling too with his investments. Just look at the massive $40 billion loss the company took in the second quarter. And 36 out of Berkshire Hathaway's 49 U.S.-listed positions, or nearly three-quarters, are down for the year.
And some of the losses are enormous. Apple (AAPL), Berkshire Hathaway's largest position, is down 2.7% this year, erasing more than $4 billion in value for Berkshire Hathaway's portfolio. Berkshire Hathaway owns nearly 6% of the smartphone maker.
Buffett, though, isn't giving up on Apple. Berkshire Hathaway actually boosted its position in the smartphone maker's shares by nearly 1% to 894 million shares in the second quarter. And yet, as with other losers, he's willing to part ways.
Hanging Up On Verizon
Given how T-Mobile US (TMUS) is running circles around Verizon, it's not surprising Buffett's had enough.
With shares of Verizon down nearly 12% this year, Berkshire Hathaway completely unloaded its remaining 1.4 million shares of the company in the second quarter. The great Verizon sell-off started in the first quarter, when Berkshire Hathaway dumped roughly 99% of its 158 million shares. So much for forever.
Another dog Berkshire Hathaway is selling off is Store Capital. With shares of the consumer discretionary stock still down nearly 15% this year, Berkshire Hathaway didn't buy more. Just the opposite: It dumped more than half its position. Now it only owns 2.5% of the company.
No Love For GM
Fans of General Motors hold out hope that the U.S. automaker will take on Tesla (TSLA) in electric vehicles. But GM stock isn't behaving that way, and Buffett isn't buying it.
Shares of GM lost more than a third of their value this year. But rather than buying more, as is Buffett's typical style, he sold off nearly 15% of it. Now Berkshire Hathaway owns just 3.6% of the company. Meanwhile, Buffett also took 5% off the table in his U.S. Bancorp position. Shares of the bank are down more than 12% this year. It's important to note, though, that Buffett still owns 8% of the bank.
Is it possible Buffett will change his mind on some of these stocks later? Absolutely. Berkshire Hathaway has been adding to its Occidental Petroleum (OXY) position and now owns 20% of the company. But keep in mind, it dumped the position to zero as of the end of 2021.

So when you see Buffett running from a falling S&P 500 stock, that's not a signal you should ignore.
Losing Stocks Buffett Is Dumping This Year
Berkshire Hathaway reduced its position in these stocks that are down this year
| Company | Symbol | YTD price change | Cut in Berkshire position in Q2 | Sector |
| --- | --- | --- | --- | --- |
| Verizon Communications | (VZ) | -11.9% | -100% | Communication Services |
| Store Capital | (STOR) | -14.9 | -53.0 | Real Estate |
| General Motors | (GM) | -33.4 | -14.8 | Consumer Discretionary |
| U.S. Bancorp | (USB) | -12.3 | -5.2 | Financials |

By Matt Krantz
August 17, 2022