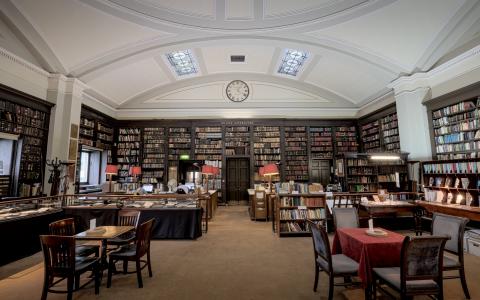 May 9, 2022
(KFGO) – A high-profile $50 million commitment to the planned Theodore Roosevelt Presidential Library has fallen short.
Despite the unfulfilled financial pledge, which was made by Walmart heirs to the Foundation board, Governor Burgum, and North Dakota legislators in 2019, the project is still on track.
When the Library's Foundation certified that it had raised the $100 million in private funds needed to unlock a $50 million endowment from the state, it was widely reported that half of the private funds were given by Rob and Melani Walton.
But when Melani Walton's departure from the Foundation's board was reported at the end of March, many close to the project expressed concern that the Waltons' $50 million pledge had not been fulfilled. KFGO News has learned that the Waltons' total contribution to the library was indeed less than half of the amount they committed.
"The Rob and Melani Walton Foundation has been extremely generous and have given TRPLF $15 million," Ed O'Keefe, the Library Foundation's CEO, said. "We are grateful for their generosity in getting this important undertaking off the ground."
The Waltons gave the Foundation an initial $5 million to support the project's early efforts and another $10 million was donated to Dickinson State to support the Theodore Roosevelt Center there in December, just before Melani Walton left the board.
O'Keefe says the Library Foundation surpassed $100 million in funds raised without the additional funds from the Waltons, meeting its obligations under the state endowment legislation.
KFGO News reached out to the Waltons via their Foundation spokesperson last week to ask if they intended to fulfill the commitment at a later date or, if not, if there was a reason for their decision not to. We have not received a response.
This week, the Library project near Medora is expected take another major step forward toward its goal of hosting a grand opening on July 4, 2026, coinciding with the 250th Anniversary of the Declaration of Independence. Despite some delays due to spring storms in the area, the Library's Foundation intends to finalize its purchase of 90 acres of Dakota Prairie Grasslands from the U.S. Forest Service by the end of April.
The Theodore Roosevelt Presidential Library is scheduled to break ground in spring or summer 2023. O'Keefe said they anticipate two plus years of construction and will have a substantially-complete facility by late 2025.
By Tasha Carvell
April 25, 2022