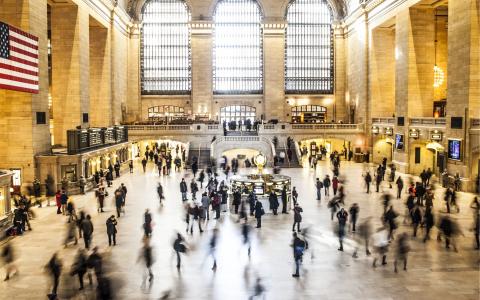 March 7, 2023
(Bloomberg) - Banks and broker-dealers are planning to add headcount in equities electronic-trading roles, bucking the trend in other Wall Street businesses where workforces are being cut.
 
More than half of US sell-side firms plan to expand their equities electronic desk coverage in the next year and a half, according to a survey of 25 firms by Coalition Greenwich. Almost 30% say they expect to add headcount in execution and analytics consulting, while roughly a quarter report plans to hire in algorithmic sales.
"Banks and brokers are meeting their clients where they are, electronically, adding headcount to scale up easily and efficiently," Jesse Forster, a senior analyst in Coalition Greenwich's market structure and technology group, said in an interview.
The trend toward electronic trading has resumed after a pause during the pandemic, when there was more high-touch handling of trades, Forster said. The expansion stands in contrast to the recent culling across Wall Street as firms look to streamline headcount to keep expenses in check. JPMorgan Chase & Co. cut hundreds of mortgage employees, while Goldman Sachs Group Inc. embarked on one of its biggest rounds of job reductions ever in January with a plan to eliminate thousands of positions across the company.
Electronic trading, or so-called low-touch roles aided by technology and algorithms, are in high demand as speed and automation dominate an increasingly competitive marketplace. Citigroup Inc., for example, is hiring to improve its existing infrastructure.
"We continued to invest in our transformation" to modernize our bank, Citigroup Chief Executive Officer Jane Fraser said in January. "We're streamlining our processes and making them more automated."
Electronic sales traders are more optimistic about their desks' future sales compared to peers on other Wall Street desks, according to Coalition Greenwich. Half expect their 2023 commissions will be at least 10% higher than last year, the survey found. But that optimism wasn't found everywhere. Around 42% of sell-side respondents expect street-wide US electronic equity commissions will be flat compared to a year earlier.
Compensation
Expectations for future payouts based on performance are mixed. Approximately 40% of the electronic-trading specialists participating in the study expected compensation increases in 2022, with most of those anticipating a boost of 10% or less. The survey was conducted between December and January, before most respondents received final fiscal 2022 compensation figures, including year-end bonuses.
"Although headcounts are rising," Forster said, "challenging market conditions mean compensation for electronic sales traders will remain a mixed bag."
By Katherine Doherty