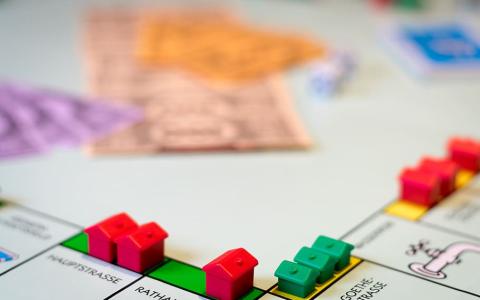 September 19, 2023
"Fannie Mae Forecasts the Largest US Housing Market Slowdown since 2011"
The US housing market is on track for its most significant sales slump since 2011, according to projections by Fannie Mae. The government-sponsored mortgage finance company anticipates total home sales to reach just 4.8 million this year, marking the slowest sales environment in a decade. In 2024, the figure is expected to improve to 4.9 million, per Fannie Mae economists marginally.
Several factors contribute to this slowdown, with rising mortgage rates being a primary culprit. The average rate on a 30-year fixed mortgage recently surged to 7.18%, the highest since 2001. This substantial increase in borrowing costs has substantially dampened demand over the past year.
These challenges unfold against a weakening US economy, with Fannie Mae economists predicting an economic slowdown in the first half of the coming year. The Federal Reserve's aggressive interest rate hikes, aimed at curbing inflation, have raised concerns about a potential recession.
An economic downturn poses significant challenges for the housing market. While central bankers may reduce interest rates during a recession, potentially influencing mortgage rates to decrease, a weakened job market and tighter credit conditions could severely impact housing demand, as noted in a prior report by Fannie Mae.
Indicators already point to an economic slowdown. Although some optimists highlight robust consumer spending as a sign of resilience, Fannie Mae suggests this trend might be unsustainable when considering income levels. While actual personal consumption expenditures saw a 0.6% jump in July, real disposable personal income decreased by 0.2%.
Recent data on credit card transactions and auto sales indicate a weakening US consumer. Auto sales fell by 4.6% last month, while the personal savings rate dropped to 3.5% in July, coupled with slowed wage growth—a signal that the consumption bolstering the US economy is poised to decelerate.
Revised economic statistics also reveal a less robust US economy than previously estimated. The Bureau of Economic Analysis revised the real GDP growth for the last quarter to 2.1%, down 0.3 percentage points from the initial estimate.
Even if the US manages to steer clear of a recession in the coming year, the housing market is expected to face prolonged challenges, according to Fannie Mae economists. The Federal Reserve will likely maintain high-interest rates to combat inflation, increasing mortgage rates. Housing affordability and sales may only improve significantly if mortgage rates drop back to around 5%.
A version of this post originally appeared at https://markets.businessinsider.com/news/commodities/us-housing-market-outlook-recession-economy-slowdown-fannie-mae-2023-9