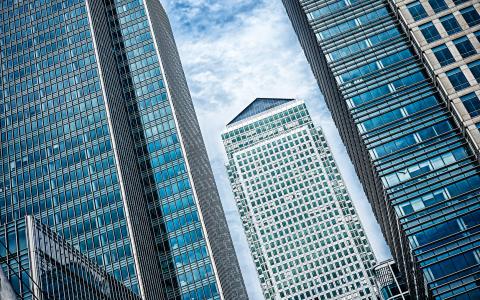 May 16, 2019
(Yahoo!) -- As part of its plan to reduce operating costs, UBS Group AG UBS slashed more than 150 jobs worldwide in recent months. The news was first reported by Bloomberg, citing people with knowledge of the matter.

The job cuts took place in the banks' wealth, asset management and investment banking divisions.
Most of the cuts were carried out in the corporate center positions like human resources, IT, marketing and risk departments, per people familiar with the matter.

The bank stated, "As we've previously said, we are slowing down hiring and delaying replacements to counter market headwinds. There is no specific headcount or role reduction program. As any other company, we always have a certain level of attrition."

Earlier this year, CEO, Sergio Ermotti promised that the company's cost-saving program will lead to at least $300M of savings, with most benefits coming through in the second half of 2019.

Notably, instead of opting for job cuts on a large-scale, the bank has been interested in slashing jobs in smaller numbers to cope with deteriorating markets, which would not have a significant impact on its morale.

Aligning with this strategy, UBS Group introduced an informal system at its wealth management business, per sources familiar with the matter. Now, in order to hire one back-office employee, the bank needs to make sure that at least five people have already left their positions. On the contrary, for client-facing staff, one new employee can be hired for any two departing bankers.

Apart from UBS Group, JP Morgan is cutting hundreds of jobs in its asset and wealth management division, with most of the employees in supporting roles across the unit. These global reductions came after the company's periodic review of staffing.

Similarly, hurt by losses in the past few quarters, Nomura Holdings NMR plans to achieve $1-billion costs savings in its Wholesale business through layoffs and branch closures over the "medium term", with 60% of the overhaul completed by the end of next fiscal year.

Shares of UBS Group have lost 26.6% over the past year compared with 12.5% decline of the industry it belongs to.