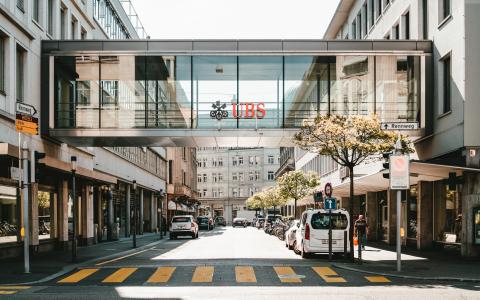 May 14, 2021
UBS Wealth Management Americas has expanded its zero-fee separately managed accounts (SMA) platform to include model portfolios from BlackRock, Capital Group, and others.
The new offering will include eight model portfolio suites offered by six asset managers: BlackRock, Capital Group, Dimensional Fund Advisors (DFA), JP Morgan, Natixis Investment Managers, and Nuveen.
UBS launched its zero-fee pricing structure for SMA strategies in January 2020. By the middle of 2020, UBS began offering 18 SMA strategies from external managers with no additional management fee.
Natixis Investment Managers/AIA, Breckinridge Capital Advisors, Goldman Sachs Asset Management, Franklin Templeton, Invesco, Brandes Investment Partners, and Pimco were part of the initial third-party offering.Previously, third-party SMA providers charged management fees typically between 0.2% and 0.75% for equity strategies, and 0.10% to 0.60% for bonds, according to UBS's Form ADV filing from March 2020.
Under the new pricing structure, third-party asset managers will not be giving their services away for free, but rather than be paid directly by each client for every account, they will be paid a fee by UBS based on the total amount of assets they run, with clients just paying the advisory fee to UBS.
'I'm pleased that we can increase investor choice and provide greater differentiation to meet our clients' unique needs, outcomes and investment objectives,' said Jason Chandler, head of wealth management USA at UBS. 'At the same time, we're giving our advisors a competitive advantage by adding strategies that complement our offering in a pricing structure our clients love.'
All of the SMA strategies are available through UBS Wealth Management's USA's ACCESS platform, and Vestmark Advisory Solutions (VAS) is the discretionary overlay manager responsible for model implementation.
This article originally appeared on CityWire.