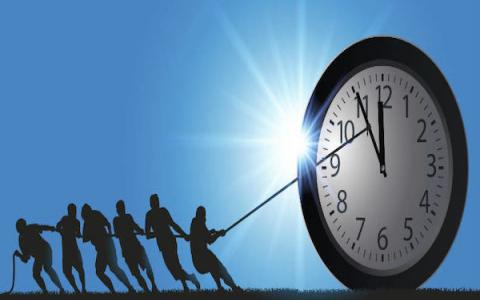 May 16, 2017
While some have decried the U.S. DOL's recent decision to delay implementation of its controversial fiduciary rule, some, including Uday Singh, contend a closer look at the rule has proven somewhat beneficial.
Singh, a partner in the financial institutions practice of A.T. Kearney, a global strategy and management consulting firm, has been studying the issue for some time.
According to his bio, he has extensive industry and consulting experience with a focus on top-line engagements in asset management, wealth and banking.
He also specializes in front-to-back office operating model design, efficiency and effectiveness improvement, and operations and channels optimization.
An A.T. Kearney study published in October, which Singh co-authored, looked at the impact of the new fiduciary rule on the U.S. wealth management industry.
At the time, the study estimated the rule would lead to an erosion of almost $20 billion in revenues for the industry annually by 2020.
But with the rule "on tenterhooks," so to speak, many bets are off, Singh said in a recent interview with Legal Newsline.
The DOL released its final rule in April 2016. The rule mandates financial professionals who service individual retirement accounts, including IRAs and 401(k) plans, to serve the "best interest" of the savers and disclose conflicts of interest.
 Last month, the department released a measure officially delaying the implementation of the rule and its related exemptions by 60 days. The applicability date now is June 9.
Written disclosure requirements and the full best-interest contract, or BIC, exemption are still scheduled for Jan. 1, 2018 implementation, according to the DOL.
The decision to delay the rule was made in response to President Donald Trump's Feb. 3 order, directing the department to review the rule and determine whether it may "adversely affect" the ability of Americans to gain access to retirement information and financial advice.
"Regardless of one's politics, I think we can agree that (the order) was unexpected, but one cannot argue that looking at (the rule) is a bad thing," Singh said.
Singh said the decision to seek a delay and solicit comments on the issue has, in many ways, proven beneficial.
"I would argue that new information has emerged," he said.
Granted, the rule was researched and discussed the last seven or eight years. But companies have been gearing up for its implementation in only the last 12 to 18 months, Singh pointed out.
In that time, two key pieces of information have come to light, he said.
"First, there is a quantification done by advisers on the population that they will not be serving anymore — i.e. what is the extent of that reduction in availability of advice — and secondly, that some low-cost advice solutions have emerged," he explained.
"You put that together, then absolutely the DOL already has a lot of new information to look at. And in that sense, there is a lot of value in delaying (the rule) a bit to see if it can be sharpened, to be better."
U.S. House Democrats have argued any delay of the rule would be to the benefit of advisers and harmful to savers.
Only implementing the rule on schedule, they wrote Edward Hugler, the former acting secretary of labor, would protect workers' "hard-earned retirement savings."
"For far too long, certain unscrupulous financial advisers have been able to put their own financial interests and profit motives ahead of their retirement clients'," they wrote Hugler in March.
"This insidious practice — known as providing conflicted advice — costs retirement plan participants an estimated $17 billion annually.
"The fiduciary rule is a responsible solution that will ensure workers and families get unbiased advice when investing their hard-earned retirement savings."
As to who the delay benefits the most, Singh said it's a toss-up.
"An argument can be made in either direction, honestly, and it has," he said.
That's why the 60-day delay is important, but a longer delay is even more necessary, he argues.
"It's really not adequate," Singh said. "I think 60 days may end up being an initial period and it may be further delayed.
"I think, after examining it in these 60 days, it's going to take the department longer than it expected to figure out what it's going to say."
Singh said the DOL, in particular, needs to consider the number of people being pushed out.
"That needs to be weighed by them in a deliberate manner," he said.
In the end, Singh said he expects some variant of the current rule to be implemented — and companies need to prepare for the same, if they haven't already.
"There is a drive to have a fiduciary standard," he explained. "Companies and adviser firms should be planning to live in that context. Any deviations from that should be a very deliberate choice."
 He continued, "It's not that the DOL has given breathing room to companies.
Companies, during this time, need to look not just at how to comply with the rule, but how they should be retooling all of their business practices and operations with that standard in mind.
"So, in that sense, it's only a small reprieve for them. It gives them a chance to figure all of that out."
Fred Reish, a partner with Drinker Biddle & Reath LLP and who chairs the law firm's Financial Services ERISA Team, which is a group that represents providers and advisers to plans and IRAs, said a large percentage within the industry already have started complying with the new rule, but still roughly less than half.
"Much work remains to be done before the new rule applies on June 9," he pointed out.
In order to comply, advisers need to do a variety of things, said Reish, who has clients on both sides of the issue.
"While some are already complying, others need to be more careful about the advice they give; yet others may need to reduce their charges," he said.
Because of its complicated disclosure rules, there is the possibility of more litigation where advisers violate the Impartial Conduct Standards, Reish explained.
"As a result, some people think that the charges to investors could increase to cover those extra burdens," he said.
While admittedly not perfect, Singh said it's difficult to argue against the DOL's rule.
"I think the rule is great in concept," he said. "It's really hard to argue that advisers should not be acting in the best interest of their clients."
Still, the rule remains problematic, with some segments of retirees or future retirees with assets below a certain amount. Because of that, they may not have the same access to advice, Singh said.
"A lot of these people are being purged from the system," he said, adding that the rule also is taking money out of the industry itself.
"It will have an impact on adviser competition. Certainly, that is very significant."