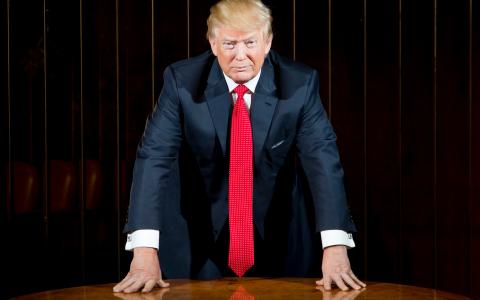 March 25, 2020
President Donald Trump and Vice President Mike Pence conducted a call with top Wall Street players on Tuesday to get their view on how efforts to deal with the coronavirus were impacting markets and the economy. 
On the call with Trump were Ken Griffin, the founder of hedge fund firm Citadel, Stephen Schwarzman, cofounder of private equity giant Blackstone Group, Robert Smith, founder of software investment firm Vista Equity, and Jeffrey Sprecher, chairman of the New York Stock Exchange, as well as hedge fund managers Paul Tudor Jones and Daniel Loeb. 
CNBC was first to report about the morning call, which was confirmed by Forbes. 
A source familiar with the call said it was wide ranging and included a discussion about the need to provide financial help to businesses, both large and small, struggling as commerce comes to a halt due to efforts across the nation to control the spread of Covid-19.
The call was initially only going to involve Vice President Pence, but as its participants expanded Trump also decided to join the call, the person familiar with the call said. Trump wanted to hear how the economic and market situation was looking from the perspective of Wall Street's most powerful firms. 
CNBC reported that a general idea that emerged during the call was that the U.S. economy must be stabilized and that the economic shutdowns associated with controlling the virus cannot go on forever. 
The U.S. stock market soared on Tuesday with the Standard & Poor's 500 index rising by 9.4%. 
Earlier in the day Trump tweeted "our people want to return to work. They will practice Social Distancing and all else, and Seniors will be watched over protectively & lovingly. We can do two things together. THE CURE CANNOT BE WORSE (by far) THAN THE PROBLEM!" Trump also suggested onFox News on Tuesday that the economy could be up and running again by the middle of April.
This article originally appeared on Forbes.