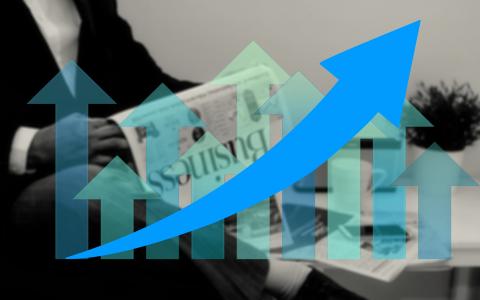 April 20, 2022
(Bloomberg) - Investors in 10-year Treasuries can expect to earn real returns on their money for the first time in more than two years.
The yield on 10-year inflation-protected Treasuries rose to as high as three basis points in Asia trading Wednesday. In a key step toward pre-pandemic normality, that signals the income on nominal 10-year notes is expected by investors to exceed average inflation over the coming decade.
The Federal Reserve's aggressively hawkish policy stance has driven a remarkable turnaround in 10-year real yields, which were below minus 1% in March after Russia invaded Ukraine. Fed officials raised their benchmark rate by a quarter-percentage point last month and are signaling a relatively-rapid pace of rate increases over the rest of the year
"This is saying we are moving well beyond the pandemic crisis and the monetary policy settings deployed to fight it and are moving back toward more normal levels," said Andrew Ticehurst, a rates strategist at Nomura Inc. in Sydney. "The aggressive rise in U.S. 10-year Treasury yields has primarily been driven by higher real yields rather than higher inflation expectations."
That suggests the increase in the number of predicted rate hikes is helping elevated inflation expectations stabilize, he added.
Hawkish Stance
Swaps traders are pricing in about 140 basis points of hikes over the next three Fed meetings, signaling they expect at least two 50 basis point moves. The last time the U.S. central bank carried out back-to-back increases of 50 basis points or more was in August 1984.
The rate hike bets have also helped shrink the global pile of negative-yielding debt by almost $9 trillion this year to below $2.7 trillion.
Evans Says Fed Will Probably Raise Rates Above Neutral Level
The nominal yield on 10-year notes climbed to touch 2.98% -- the highest since 2018 -- before easing down to 2.93%. The yield has almost doubled this year, from 1.51% on Dec. 31, as inflation accelerated to the fastest pace in four decades and the Fed moved to respond. There's plenty of scope for higher yields yet given that the 10-year break-even rate -- which expressed the bond market's expectation for inflation -- is at 3% while data this month showed annual inflation jumped to 8.5% in March.
"Even though the U.S. 10-year real yield has just moved positive, the fact that nominal yields have hardly normalized versus inflation and remain deeply negative implies nominal yields have a lot more to go," said Prashant Newnaha, a Singapore-based rates strategist at TD Securities.
Last-Resort Fed Hike Enters Debate as Bullard Invokes 1994 Move
Inflation-adjusted yields were negative for about two years, providing a key pillar of support for stocks. Rising real yields eat into the positive backdrop for risk assets, threatening equity valuations and their relative attraction to bonds.
(Updates yield levels, adds comment in ninth paragraph)
By Greg Ritchie and Garfield Reynolds