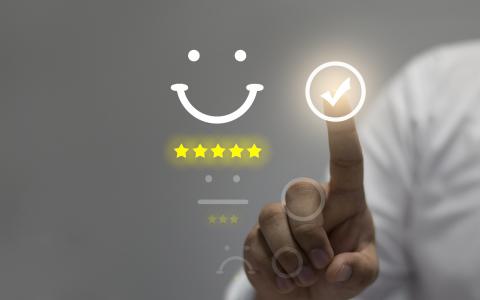 April 9, 2019
(Forbes) -- Do you feel stuck in a job that is not only unfulfilling but also feels toxic to your well-being?
It pains me to hear people describe a pit-in-the-stomach feeling because they are unhappy with their work situation.
Many of us have situations at work that are less than desirable. No job is perfect. You might have a boss, client, project or task that drains you, and there might even be moments you want to quit.
Some days, you might feel overworked and underappreciated. There are ups and downs in every job, but at what point does this feeling become destructive to your well-being?
As a leadership coach, I've observed signs that can indicate when it's time to move on from your current job, as well as developed a few ways you can find something that lights you up, rather than beats you down.
Pay attention to signs it's time to move on.
1. In my experience, the first indication that you're unhappy in your role is if you dread starting a new week and going to work. When you are in a role that gives you what I like to call the "Sunday night blues," or that deep sense of dread at the mere thought of going to work, I believe your body and soul are telling you that something is off. If this is chronic and not simply a temporary feeling, pay attention.
2. If you have serious physical symptoms of stress, remember that our bodies are wise, and stress can have a serious impact on our health. If you're experiencing frequent headaches, muscle pain, anxiety attacks or any of the other common signs of stress, stop and listen to your body. Ask yourself: What is so out of alignment that your body's well-being is in jeopardy?
3. A third way to tell it's time to consider a career change is if you spend more days feeling unhappy and underutilized. Many people have to work to make a living. But I believe another important aspect of our professional careers should involve making it a priority to contribute our talents and strengths to accomplish worthy goals. In my experience, this can provide you with a sense of purpose and meaning. But if this feeling is nonexistent in your job, it might be a signal that it is time for you to move on.
Take steps toward finding a job that makes you happy.
If these three signs are all present in your situation, perhaps it is time for you to do some deeper soul-searching about what is most important to you. Although financial security might be a practical (and understandable) driver of your career, I believe there are prudent actions you can take to change your situation without being financially reckless.
Ask yourself if you are actively seeking opportunities to which you can contribute your strengths. What is the missing ingredient that is causing your dissatisfaction? What does making a meaningful contribution at work look like to you? What are the concrete steps you can take right now to move toward happiness in your career?
To find a job that positively impacts your health, happiness and overall well-being, try taking the following steps:
• Create a vision of what a fulfilling job would look like.
• Look for training or certifications that can help bring you closer to your goal — and pursue them.
• Explore the possibility of starting a side job with something that would bring you fulfillment and joy. Think of something you could do in addition to your current job that would move you toward a situation with more meaning.
• Network, network, network. Commit to pulling yourself out of your routine once a month and attending a conference, workshop or another networking opportunity that shows people what type of job you are looking for. Who knows? You might be the person someone needs.
• Take some time each week to reach out to one person in your network and let them know you are considering a job change. Ask them if they know of any opportunities that match your vision or of people to whom they can connect you.
• Don't dismiss opportunities as beneath you if they don't offer the same title or compensation. Entertain the options as they arise, and keep in mind what is most important as you evaluate their feasibility.
You might not realize it, but you do have choices. Every choice has trade-offs, so what is your current job costing you? Finding a job or opportunities that keep you closely aligned with what is meaningful to you might sound intimidating, and a new role might not provide you with the same exact financial situation you have now. But if you can create a situation that will benefit your overall well-being, I believe it's well worth the risk.