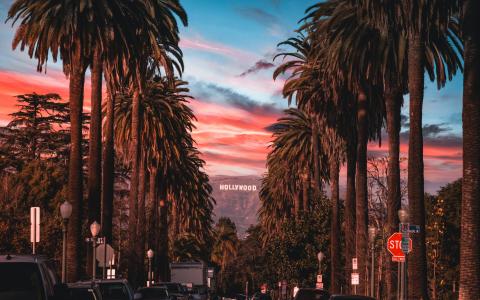 April 5, 2021
Marriage is a beautiful but complicated thing. An individual can spend years or even decades building a life with someone, connected intimately on many levels and in many ways, even financially. And then, eventually, one of the two spouses dies, leaving the survivor to not only grieve a tremendous physical and emotional loss but to deal with the deceased's estate: the proper execution of their last will and testament. A marriage isn't only an expression of love, it's a legal arrangement, and as such, many states have laws on the books dictating that when a person dies, their spouse becomes their de facto heir or guardian of their estate. But once in a while, and it makes headlines because it's so rare and so seemingly cold-hearted, a spouse will have made arrangements to completely stiff their husband or wife in their will, leaving them absolutely nothing behind.
Probably the first famous person to do such a thing is William Shakespeare, who gave his wife the "second-best bed" and other furniture, leaving his substantial fortune to their daughter. Hey, at least she got a bed. There are some people who outlived their famous spouses who ended up with basically zilch.
Ric Ocasek purposely excluded Paulina Porizkova
In 1989, a celebrity power couple for the ages was formed when Ric Ocasek, frontman of the Cars, married supermodel Paulina Porizkova. The pair nearly made it all the way to the "'til death do us part," too. In a May 2018 Instagram post, Porizokva announced that she and Ocasek had "peacefully separated" about a year earlier. Porizkova also tried to make it clear that she felt no animosity toward Ocasek, and that their relationship had evolved over the decades. "The love we have for one another is so wide and deep it's practically tangible, and that sort of love can never disappear," she wrote.
According to USA Today, the couple had started the formal process of legally divorcing before Ocasek died in September 2019 from a combination of heart problems and emphysema. At the time of his death, Porizkova and Ocasek still lived together, and in an interview with Rolling Stone, the model revealed that she was the one who found the singer's body.
She was in for another shock when Ocasek's will was read, which according to Page Six, included a late-breaking addendum from the rock star, which read, "I have made no provision for my wife Paulina Porizkova ('Paulina') as we are in the process of divorcing." He added, "Even if I should die before our divorce is final... Paulina is not entitled to any elective share... because she had abandoned me."
None of Larry King's wives inherited any of his money
Titan of broadcasting Larry King, who survived multiple heart attacks, quintuple bypass surgery, lung cancer, angina, and COVID-19, died in January 2021 at the age of 87, according to CNN. A prolific host, journalist, and interviewer who worked in radio and television for more than 60 years, he's probably best known for his one-on-one CNN talk show Larry King Live, which he hosted for 25 years and 6,000 episodes. The one thing King did almost as often as go to work was get married. The suspendered-and-bespectacled broadcaster pledged his undying and official love to seven women in his lifetime, the last being Shawn Southwick, getting hitched to her in 1997 at UCLA Medical Center right before he went under the knife for heart surgery. Like so many of his other marriages, that one ended — in 2019, per CNN, King filed for divorce, blaming "irreconcilable differences."
Just after beginning divorce proceedings, King amended his will — albeit with a handwritten note expressly denying Southwick any claims to the estate he'd leave behind, according to TMZ. In the document, King requested that his money "be divided equally among my children Andy, Chaia, Larry Jr Chance & Cannon." In between editing his will and dying, the divorce was never finalized. That means King and Southwick were still technically married, and he purposely left her nothing, inviting a legal battle between the man's estranged wife and representatives of his estate.
Brittany Murphy left her money to her mother
A gifted, versatile, and funny performer, Brittany Murphy appeared in a number of well-received films in the late '90s and early 20th century, first emerging as makeover recipient Tai in the teen classic Clueless and going on to co-star in 8 Mile, Just Married, Uptown Girls, Little Black Book, and voicing Luanne Platter on the long-running King of the Hill. In 2007, Murphy married English screenwriter Simon Monjack, whom she'd actually met more than a decade earlier.
In December 2009, the 32-year-old Murphy died. According to official reports (via OK!), the actor died of pneumonia, with anemia and drug intoxication contributing to her demise. Monjack shared with TMZ that years earlier, Murphy had filed a will and set up a trust that bequeathed her estate — including her Hollywood Hills home — to her mother, Sharon, and that he was well aware of this document before his wife's death. Monjack told TMZ that the legally binding agreement reads in part, "I am married to Simon Monjack who I have intentionally left out of this will." Five months later, Monjack died, too, also from a combination of pneumonia and anemia.
James Brown's wife wasn't included in his will
James Brown dazzled audiences with his singing, dancing, and stage theatrics, grooving and wailing his way through mid-century classics like "Papa's Got a Brand New Bag," "Get Up (I Feel Like Being A) Sex Machine," and "I Got You (I Feel Good)." On Christmas Day 2006, Brown died in Atlanta of heart failure, just days after being diagnosed with pneumonia. According to The Hollywood Reporter, Brown was survived by Tomi Rae Hynie, purportedly his fourth wife and mother of a son named James Brown II. However, in the legal proceedings that followed the distribution of Brown's assets, according to his last will and testament, it was discovered that Hynie, before marrying Brown, had not annulled her previous, unconsummated marriage involving a man who wed her to gain American citizenship. Hynie got an annulment in 2004, but as THR noted, "her relationship with Brown had become rocky." The outlet went on to add that the singer tried to annul their marriage, Hynie went with a countersuit, and things remained complicated. "The question of whether the two were really legally married was not resolved at the time," according to THR.
In the time they were together (in whatever way), Brown failed to update his will to include Hynie, which primarily provided for the establishment of a trust to help underprivileged children. Legal fights continued for years, and in 2020 the AP reported the South Carolina Supreme Court ended up ruling that Brown and Hynie were never technically husband and wife and as such, "[Hynie] has no claim on his estate."
Anna Nicole Smith went to court for her oil tycoon husband's fortune
Anna Nicole Smith was one of the most celebrated women in the world in the early 1990s. A model for Guess and a Playboy centerfold, Smith also appeared in movies like The Naked Gun 33 1/3. In August 1994, the 26-year-old Smith married J. Howard Marshall, an 89-year-old oil tycoon with a net worth that People estimated at $500 million. Scarcely more than a year after Smith married Marshall, he died of pneumonia at age 90, according to The New York Times. Any suggestions or rumors that Smith had married the much-older man for his money were complicated by the fact that Marshall had not rewritten his will to leave anything to his third and latest wife.
The American Bar Association reported that Marshall's fortune went to a trust, "which named his son Pierce as the sole beneficiary." Smith went to court to claim a piece of her deceased husband's estate, claiming that her late husband "promised to give her one-half of his income earned during their marriage." The battle stretched on for years. According to Reuters, the 9th U.S. Circuit Court of Appeals ruled against Smith receiving any of Marshall's money in 2010, or rather it decided that her heirs would get nothing, as she died in 2007.
All of Mickey Rooney's money went to his stepson
Before World War II, Mickey Rooney was one of the biggest draws in Hollywood, starring as plucky teenager Andy Hardy in a string of amiable comedies and a bunch of musicals alongside Judy Garland. In his adult years, he remained a working actor who built up a modest fortune over the years, starring in a wide variety of popular films like Breakfast at Tiffany's, Requiem for a Heavyweight, The Black Stallion, and It's a Mad, Mad, Mad, Mad World.
He also remained in the public consciousness for his serial marriage habit. According to Yahoo!, he married eight women between the 1940s and 1970s, among them screen stars Ava Garner and Martha Vickers, and Jan Chamberlin, his final wife. Rooney and Chamberlin tied the knot in 1978, but separated in 2012. They didn't divorce, and they were still legally married when the actor died at age 93 in 2014. So as for what happened to his once vast fortune? According to the Los Angeles Times, "He had disinherited everyone except one stepson, according to a will filed along with court papers that showed assets of just $18,000."
This article originally appeared on Nicki Swift.