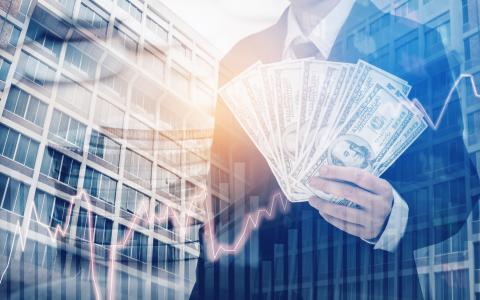 May 22, 2019
(international-adviser)-- Despite living in the digital age, US investors are adamant that technology will not take the place of financial advisers, according to a Wells Fargo survey.
The San Francisco-based financial services firm surveyed 1,029 Americans with $10,000 (£7,650, €8,850) or more invested in stocks, bonds or mutual funds.
It found 84% think that financial advisers will always be needed and will not be replaced by automated investing technology.
Some 56% work with an adviser and 22% would like to work with one, suggesting that investors want guidance when saving, investing and preparing for retirement.
Around 73% said the benefits that come from professional advice are worth the cost.
"Financial advisers remain a vital source of advice for most investors," said Wayne Badorf, head of intermediary distribution at Wells Fargo Asset Management.
"People want advice and the human touch when planning their financial futures.
"At the same time, they are prepared to embrace technology as part of the process; it's not an either/or scenario.
"Financial advisers and technology can work together to help investors reach their saving and retirement goals."
Role of technology
The survey also found only 24% currently use automated investing technology for their own investing, without the assistance of an adviser.
But 56% said they would prefer working with a financial adviser who uses automated investing tools on their behalf.
Investors also said they want to communicate with their adviser on a regular basis — on average, three times a year.
When asked how they want this to happen, the majority (63%) said they prefer a personal connection, including in-person meetings (39%), phone calls (22%) or video calls (2%).
Just 20% said they prefer to connect through internet chat, and only 18% said they want to review their investments on their own, without help from an adviser.
Scared of going solo
This rejection of technology was also highlighted during a TD Bank survey of 1,500 Canadian investors.
It found only one in 10 people feel very comfortable using online, DIY platforms.
Around half of the respondents said they would like to be able to invest by themselves online – but many Canadians feel a high level of anxiety about it, saying the idea makes them nervous, overwhelmed and intimidated.
Some 40% of people who don't feel confident have never sought out resources to learn about personal finance or investing.
"Most people have financial goals and are interested in investing, but very few seem to have a high degree of confidence in their ability to do so," said Paul Clark, president of direct investing and executive vice president of TD Bank.
"Many investors lack this clarity, and therefore feel uncertain about their financial future."