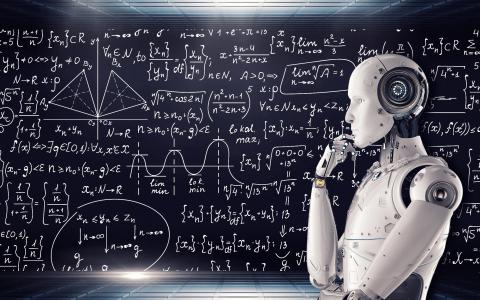 October 15, 2019
(Bloomberg) It's been one of the safest bets on Wall Street: Study business at Wharton, Harvard, or the University of Chicago and apply for a job in investment banking. Play squash or lacrosse? That helps. So can the right fraternity or club.
When recruiting talent, the overwhelmingly white, male, and elite-educated cohort who run America's top financial firms reflexively seek out younger versions of themselves. Psychologists call this tendency the "like-me" bias. Aspirants with a preppy pedigree have the inside track on coveted jobs in mergers and acquisitions, capital markets, corporate finance, and restructuring. Everyone else, including women and minorities, starts at a disadvantage.
But finance needs to change in this era of diversity and inclusion, and firms have turned to artificial intelligence for hiring help. A growing number, including Houlihan Lokey, Lazard, Moelis, and PJT Partners are using predictive algorithms to sift through applications and find those candidates most likely to become top performers—looking past the kinds of superficial signals that might sway a campus recruiter. Think of it as Match.com for finance.
The way investment banks prospect for hires hasn't changed much in decades. They start by focusing on an exclusive group of schools. There's an information session on campus, followed by a round of "speed dating" in which students try to meet and impress as many bankers as possible. The recruiting team then considers résumés and personal references in deciding who gets invited back for interviews. Summer internships—as an analyst, for junior-year undergrads, or as an associate, for first-year MBA hopefuls—are the prize.
Many of those interns go on to become great dealmakers, but it's never clear whether the system really works or is just self-reinforcing. What if the banks considered candidates from a wider range of schools? What if unconscious bias didn't play a role? Suited's proposition is that AI can automate the labor-intensive part of recruiting, making it more efficient, and improve the end result.
Starting with the next class of MBA applicants, PJT will consider scores generated by Suited's algorithm. Initially, some of Murray's colleagues joked that "the robots" were taking over. Now, he says, they've come around.
Every employer says hiring well is important. That's especially true in investment banking, where there's no killer app, only people. A financing or merger mandate can generate millions of dollars in fees, and bankers are compensated accordingly. The typical full-time analyst makes upwards of $125,000 a year. Senior rainmakers pull in seven or eight figures. "Our franchise is only as sustainable as our ability to find and promote new talent," says Michele Miyakawa, one of the founding partners at Moelis & Co. "I can't tell you the number of hours we spend on recruiting, from the top leadership down."
Limiting the talent pool to familiar colleges may miss a lot of potential stars, but it makes the effort manageable. All roads lead to Philadelphia, home to the University of Pennsylvania's Wharton School, and a few other B-school hot spots. No one has to stop in Omaha or Milwaukee.
That doesn't mean the process is optimal. Matt Spencer came up with the idea for Suited soon after starting as chief human capital officer at Houlihan Lokey Inc., an investment bank based in L.A. It was 2015. As a former M&A banker deeply involved in the firm's recruiting efforts, he'd witnessed the hunt for talent devolve into an industrywide circus of predatory tactics, absurdly high salaries, and "exploding" job offers that expired after 24 hours.
Looking for a better approach, Spencer and Suited co-founder Sam Fogarty assembled a team of volunteers, contractors, and, eventually, staffers with experience in data science, AI, software engineering, and industrial-organizational (I/O) psychology, the field specializing in workplace behavior. Houlihan Lokey encouraged Spencer to pursue the project and raise venture capital funding. He left in March to become Suited's chief executive officer.
In only a few months, more than 10,000 job seekers have filled out Suited profiles. Spencer, who studied economics at Vanderbilt University, has opened the platform to applicants at hundreds of colleges, well beyond the usual investment-banking targets. He wants to expand into other areas that put a high value on human capital, such as sales and trading, commercial banking, asset management, and law.
One risk in bringing AI to recruiting is that it could reinforce biases instead of eliminating them. After all, Suited's data is culled from employees in an industry where some 73% of senior-level managers are white men. Spencer is conscious of the hazard. He says every one of the company's models is tested rigorously for discrimination by race, gender, and age group before it can be used by a client.
Moelis is still training the model to pinpoint candidates whose attributes correlate with those of its best bankers, such as warmth and curiosity. That means feeding it more profiles and validating the results. "It's early days," Miyakawa says. The firm plans to use Suited as a supplementary tool starting next spring.
It'll be years before banks can tell if candidates who scored well in the Suited algorithm really do fit in better and perform at a higher level. For now, they're embracing the principle. If data science can improve everything from online sales to radiology, perhaps it can do something good for Wall Street recruiting.
BOTTOM LINE - Investment banks rely a lot on campus-based recruiting at a handful of top schools, which makes them susceptible to a "like-me" bias in hiring.