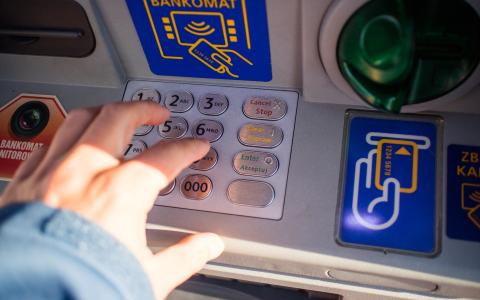 August 5, 2022
(Boston Business Journal) - TD Bank is facing a lawsuit after a New Jersey customer claimed the bank overcharged for balance inquiries at an out-of-network ATM. The Toronto-based TD, headquartered in the U.S. in New Jersey, is the fourth-largest bank in Massachusetts in terms of both in-state deposits ($22.5 billion) and branches (more than 130), according to Business Journal research.

In a claim recently filed in federal court in New Jersey, plaintiff Jerome Polvay alleged he was double charged a $3 out-of-network fee for a balance inquiry while trying to withdraw $40 cash from his TD checking account at a New York City 7-Eleven.
The store's third-party ATM, from FCTI, Inc., "presents a single balance inquiry prompt in its screen flow through which customers may request a balance inquiry, but TD Bank unlawfully assesses two (out-of-network) fees for a balance inquiry when its customers use the FCTI ATMs. Indeed, no customer could have requested multiple balance inquiries of the exact same account during the same ATM transaction," the lawsuit alleges. 
The complaint, filed by Lynch Carpenter LLP, alleges there could be thousands of TD customers who have faced the same issue of being charged multiple times for balance inquiries during a single ATM transaction. The plaintiff is seeking class-action status.
A TD Bank spokesperson declined to comment when asked about the case by the Business Journal on Wednesday afternoon.
Last year, TD paid more than $41 million to settle a class action suit over alleged excess insufficient funds fees, the Philadelphia Business Journal reported.
By Benjamin Kail
August 3, 2022