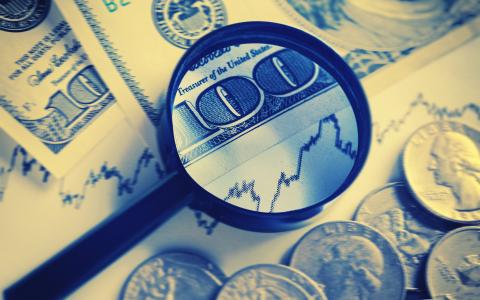 April 8, 2019
(Investor's Business Daily) -- After protecting investors' capital and posting a small total return in a down year for the S&P 500 in 2018, the $5 billion T. Rowe Price New America Growth Fund is back in wealth-building mode.
So far in a young 2019, a period that has seen a sizable rebound in stock prices, the fund had posted a total return of 14.42% through March 27.
That outpaced the S&P 500's 12.46% gain and 14.14% average advance by its peer group, large-cap growth stocks tracked by Morningstar.com, for the same period.
The T. Rowe Price fund invests in companies that operate in parts of the economy that fund manager Justin White, 38, forecasts having the best growth prospects.
T. Rowe Price Manager Builds On 4 Pillars
To make it into the fund, a stock must possess traits White dubs his four pillars. The first pillar is "quality." A company must have strong management, robust multiyear growth prospects and products in high demand.
The second centers on "expectations." White likes stocks that he thinks have better prospects for success with things like sales, earnings and subscriber growth than the market expects. "If we have a $3 earnings estimate and the Street has $2.50, that would be a positive," he says.
The third pillar looks at whether a company's revenue, profit, and business prospects are getting "better or worse."
"Valuation" is the final piece of the puzzle. White prefers companies whose valuation has temporarily been knocked down, or companies that he deems are at a fair value relative to their business and profit outlooks.
How a stock ranks on his other three pillars is also taken into account.
"We're looking for stocks that check off as many pillars as possible," said White. April 1 marks his third year at the T. Rowe Price fund's helm. Closing in on that anniversary, fund performance topped 89% of its peers in the past three years.
As of Feb. 28, 93% of the fund's assets were at work in U.S. stocks, mostly in a giant- or large-cap stocks. The fund held 88 stocks and other securities as of Dec. 31.
One of the fund's biggest bets relative to its Russell 1000 Growth Index benchmark is hospital operator HCA Healthcare.
What gives it an edge against rivals is that most of its hospitals are in urban areas and southern states, where population growth is rising.
"That's important to a hospital," White said. In contrast, hospitals in the Rust Belt with high fixed costs are hurt when population dips.
And location gives HCA more pricing power and leverage when negotiating with insurers and doctors.
The company's below-market valuation and ability to boost profits via acquisitions isn't reflected in its stock price, White says. HCA is a "rare gem (that) checks all of my four pillars," White added.
FleetCor's Prospects Get Better
FleetCor Technologies (FLT), an electronic payments company, scores high on White's "better or worse" scale. Known for providing fuel cards that allow truck fleet owners to track and control driver spending, FleetCor is moving into other businesses that are seen boosting profits.
In 2016, it bought Brazil's largest electronic toll payment firm. Last year, it struck a deal with BR, a subsidiary of Brazil's energy company Petrobras. The arrangement provides cardless fuel payment technology that enables drivers in crime-plagued large Brazilian cities to more safely pay at BR gas stations without leaving their vehicles.
The growth from all these different business segments could help FleetCor grow its earnings per share 15% to 20% per year for several years, White says.
Splunk is another big overweight for the T. Rowe Price fund. Its software alerts clients to cybersecurity threats by flagging suspicious or malicious activity in their data centers. Splunk is a leader in an "area growing like wildfire," White said.
He's also bullish on cyberdefense firm Symantec.
The stock has fallen 30% in the past 18 months due to an accounting investigation. It trades at "depressed valuations" even though its underlying business remains strong, White said, adding that Symantec is "past the point of maximum pain."