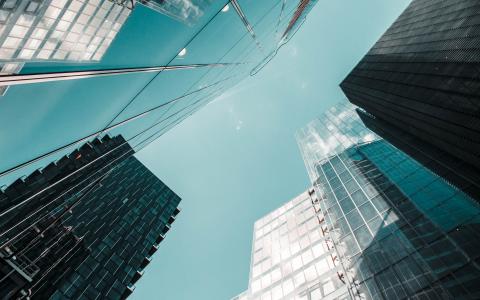 June 22, 2020
The next generation of advisors is not ready to take the helm, according to a report released by DeVoe & Company. According to the report, 57% of the participants feel their next generation of leaders is not ready to take the reins of their firms yet.
The report was based on the DeVoe RIA Next Gen Transitions Survey, which included 118 RIA senior executives, principals, or owners of firms ranging in size from $100 million to more than $5 billion in assets under management (AUM).
"The root of the problem is not G2 themselves," stated the report's author, David DeVoe, in a separate article on Wealth Management. "Most next-generation advisors are smart, energized individuals who have the potential to be strong leaders. In many cases, they simply have not been appropriately groomed through active and ongoing skill and career development."
It's important to realize that most RIAs are about to go through a major transition. "The RIA industry is aging, especially among firm leaders. Most advisors plan to sell internally – a wonderful trait about the industry," says the survey. However, 13 percent of those surveyed said that selling internally would present a significant or severe challenge. And that number only goes higher as companies get bigger: "A staggering 89% of firms with AUMs between $750 million and $1 billion are not confident in their next generation's ability to make the transition. This is a surprisingly high number, especially for firms that have accomplished a degree of scale, said DeVoe.
According to the report, 65 percent of RIA firms are not providing adequate performance reviews, 49 percent are not providing clear career paths, and 59 percent think the next generation would benefit from more coaching.
As it turns out, those are the building blocks needed to build successful successors. Future leaders crave and need active coaching, career pathing, and leadership planning. They need guidance.
How To Improve Your Successors 
In order to ready your successors for the next step, you need to start today. Begin by assessing their skill sets and what they need to take the leap. Then build a plan and put it into action.
According to DeVos, successful future leaders need four things:
Regular Employee Performance Reviews. Make sure these happen at least quarterly--as of the moment 65 percent of firms are not employing adequate reviews.

Craft an Incentive Compensation Plan. Look at your incentive compensation plan. More than likely, your plan needs some modernizing. 

Share clear career paths with your team. Career paths motivate your employees and are of critical importance for your future leaders. If they don't know where they are going or how to get there, how will they ever take the next step? This also might cause some of your top employees to leave.

Start a coaching program. Top executives use coaches, top athletes use coaches, everyone benefits from a little coaching now and again.
If you do all these things you will be moving your company in the right direction for a strong future even after you depart.