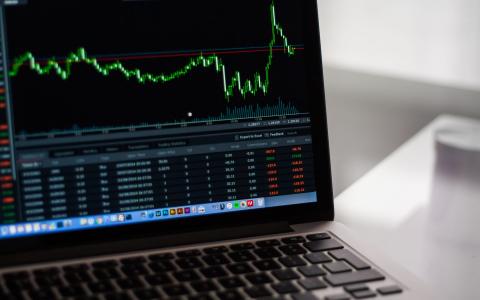 September 19, 2023
"Wharton Professor Jeremy Siegel: Current Stock Market Valuation a Golden Opportunity for Long-Term Investors"
Wharton professor Jeremy Siegel urges long-term wealth builders to continue their stock investments, emphasizing that the current stock market valuation represents an exceptional opportunity. Despite concerns about a potential recession, soaring interest rates, and heightened inflation, Siegel believes the stock market offers a remarkable deal.
The S&P 500 currently boasts a forward price-to-earnings ratio of approximately 19x, slightly surpassing its historical averages of 18.7x over five years and 17.5x over ten years, according to FactSet data.
Siegel asserts that the ongoing dynamics of the stock market suggest long-term returns of at least 5%, adjusted for inflation. "For long-term investors, this presents a highly favorable margin for wealth creation," Siegel remarked.
Regarding the short-term outlook, Siegel anticipates the stock market will remain resilient through year-end despite lingering concerns about inflation and the Federal Reserve's response. This resilience is underpinned by a robust economy and positive economic indicators, which bode well for stock prices even if they trigger additional interest rate hikes.
"The stock market thrives on a strong economy, and that's precisely what it loves. That's why, even in the face of slightly elevated PPI and CPI, the stock market rallies if we witness strong real economic data. That's why I believe we could experience a solid if not booming, equity market through the year's end," Siegel affirmed.
The Federal Reserve is set to make an interest rate decision at its upcoming meeting, with market expectations leaning toward a pause in interest rate hikes this month and a potential rate increase before year-end.
Ultimately, Siegel advises against rooting for interest rate cuts from the Federal Reserve, as such a move would likely only occur in response to a significant economic shock. "The only event that could drive them to lower rates is a rise in the unemployment rate and a significant employment slowdown. That would likely spell trouble for the stock market," Siegel cautioned.
A version of this post originally appeared at https://markets.businessinsider.com/news/stocks/stock-market-outlook-current-valuation-good-deal-investors-jeremy-siegel-2023-9