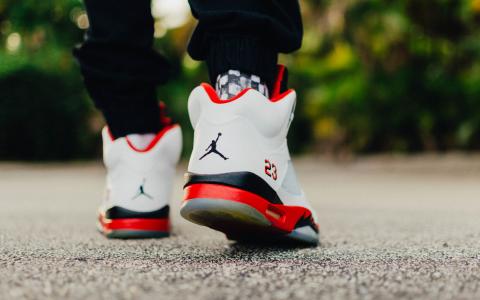 September 24, 2021
(CityWire USA) - Steve Lockshin's latest startup has received its biggest vote of confidence yet.
Vanilla, the RIA entrepreneur's automated estate planning company, has raised roughly $11.6m through a Series A funding round. Venrock, a venture capital firm founded in 1969 by members of the Rockefeller family, is the round's lead investor.
The transaction closed on Friday. Other participants in the Series A funding round include former Vanguard chief executive Bill McNabb, Altruist chief executive Jason Wenk, and Michael Jordan, the billionaire owner of the Charlotte Hornets who is widely considered to be the greatest basketball player of all time.
McNabb is taking a seat on Vanilla's board of directors, as is Nick Beim, a partner at Venrock.
'Venrock, they don't invest in companies unless they think it's going to be a $1bn-plus venture,' said Lockshin, who is best known to advisors as the founder of RIA Convergent Wealth Advisors, which he sold to City National Bank in 2007. 'There's unique access and they want to be in early and own a healthy chunk of the business.'
Lockshin founded Vanilla in 2019 with $4.8m in seed money; early-stage investors at the time included prominent RIA chief executives Ron Carson and Marty Bicknell, along with Los Angeles accounting firm HCVT.
Vanilla automatically generates key documents for end-of-life planning, such as living trusts, healthcare directives and grants of powers of attorney in case of mental incapacitation. The company can also provide estate reports to an RIA's clients on an ongoing basis. Vanilla said that 438 RIAs currently use the service.
Lockshin is diving into Vanilla full-on after selling his most recent RIA venture, $5.1bn AdvicePeriod, to Marty Bicknell and Mariner Wealth Advisors earlier in the summer.
'For me, Vanilla is kind of my life's work,' Lockshin told Citywire RIA. 'It's not just a business, but it's a passion project for me. I've been pushing estate planning and the lack of efficiency in the legal marketplace for a long time.'
Vanilla revealed as well that it has made integrations with Orion and Addepar, two of the largest performance reporting software companies in the RIA industry, which could make it easier for the company to win over advisors averse to using multiple software interfaces during their daily workflow.
Lockshin's track record of investment in the wealth tech space may have helped woo investors. He founded investment outsourcer Fortigent in 1995, which LPL purchased in 2012, and was an early investor in robo-advisor Betterment and Advizr, a financial planning software startup Orion purchased in 2019.
'For venture capitalists, if one has the ability to invest in successful repeat entrepreneurs, there's a very significant attraction to doing so,' Venrock partner Beim said. 'It de-risks the company and it means that you can have high confidence in the ability to build a very large company. We certainly do for Vanilla.' 
Beim added: 'Steve is the perfect entrepreneur to create a multibillion dollar company in the space.'
By Ian Wenik
30 August 2021