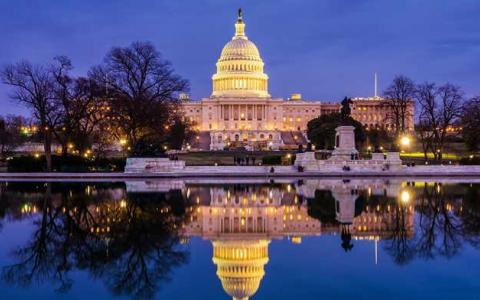 March 22, 2020
(Bloomberg) Senator Richard Burr has called for an ethics investigation into himself and three other senators who sold off stock after receiving classified briefings on the coronavirus threat.
Burr—a North Carolina Republican who is chairman of the Senate Intelligence Committee—sold up to $1.72 million in stock through Feb. 13, shortly before reassuring the public that the government had a handle on the coronavirus response. A week later, the S&P 500 Index started what would become a 30% drop, wiping out most gains made since President Donald Trump's inauguration.
In a tweet on Friday, Burr denied any wrongdoing, saying that he "relied solely on public news reports" to inform his decisions.
Here's what he sold:
Axalta Coating Systems
Bank of New York Mellon
AbbVie
Colfax
CenturyLink
Park Hotels & Resorts
Fairfax Financial
Dorman Products
FedEx
3M
Everest RE
Wyndham Hotels
Extended Stay America
Constellation Brands
CSX
Orion Engineered Carbons
GCI Liberty
Aon
Another senator under scrutiny, Georgia Republican Kelly Loeffler, sold off millions of dollars worth of stock beginning on Jan. 24, the day the health committee she sits on was briefed by U.S. public-health officials.
If Loeffler—who is married to New York Stock Exchange chairman Jeffrey Sprecher—had held onto those stocks, she would have lost up to $1.5 million:
Discover Financial Services
Residio Technologies
Keysight Technologies
Comcast
Ross Stores
Honeywell
Kirkland Lake Gold
Tencent Holdings
Autozone
TJX Companies
Arena Pharmaceuticals
Euronet Worldwide
Funko
Roku
O'Reilly Automotive
Citrix Systems
Exxon Mobil
Oracle
Other senators including Dianne Feinstein—a Democrat from California—and Oklahoma Republican James Inhofe, also sold assets after the Jan. 24 briefing. In tweets, Feinstein and Inhofe both denied attending the meeting. Feinstein added that her assets were held in a blind trust, while Inhofe called allegations of wrongdoing "baseless" and "false."