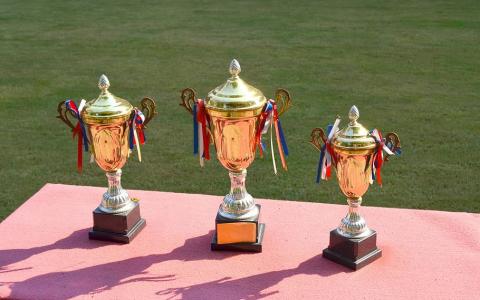 September 18, 2023
SMArtX Advisory Solutions ("SMArtX"), a leading innovator in unified managed accounts (UMA) technology and architect of the SMArtX turnkey asset management platform ('TAMP'), won two WealthManagement.com 2023 Industry Awards in the categories of TAMPS for their Model Marketplace, and Technology Providers for their Rebalancer.  It is the second year in a row SMArtX has won for their Model Marketplace.
SMArtX was recognized for its dynamic model marketplace innovation, which features a comparison tool to assist in finding overlap between an existing portfolio and a third-party investment strategy. The marketplace encompasses the 1,242 long only, long/short, and options-based strategies on the platform.  Its second award distinguished SMArtX's automated rebalancer functionality. The SMArtX Rebalancer design supports advisors looking for more analytics on accounts before and during the rebalancing process as well as home office users needing to rebalance large sets of accounts quickly. It also features tax impact analysis for trades and insights into why an account is being rebalanced.
"We are honored to be recognized for our innovative managed accounts technology," said Jonathan Pincus, CEO of SMArtX. "The SMArtX team has diligently worked to create new functionality intended to automate processes and create intuitive, user-friendly tools to reduce the workload of advisors and asset managers overseeing client accounts. These awards not only celebrate our achievements but also underscore our unwavering commitment to our clients."
Now in its ninth year, the WealthManagement.com Industry Awards is the only awards program to honor outstanding achievements by companies, organizations and individuals that support financial advisor success. This year, 91 awards were presented to 80 companies from a pool of 253 finalists, culminating in an awards ceremony that recognized companies and individuals that help advisors better support their clients.
About SMArtX Advisory Solutions
SMArtX Advisory Solutions is an award-winning unified managed accounts technology provider and manages SMArtX, a turnkey asset management platform ('TAMP').  SMArtX's API-first, cloud-native technology operates within a modular, micro-services architecture, providing clients a tailored solution catered to their unique specifications. SMArtX is available as an off-the-shelf TAMP for advisors seeking wider selection of investment product and ease of use, while automating the investment processes and simplifying the everyday tasks of managing client accounts.   SMArtX also licenses its proprietary technology to enterprise firms looking to create, customize, or upgrade their existing managed accounts technology as a standalone or fully integrated solution.  SMArtX is the managed account technology and TAMP platform of choice for multiple RIAs, broker-dealers, and asset managers. Learn more at www.smartxadvisory.com