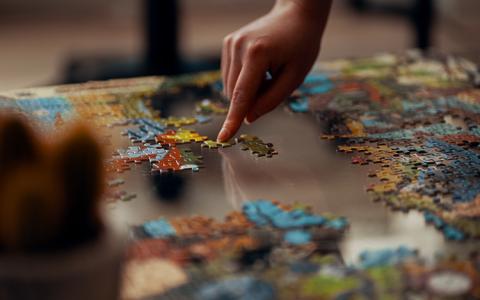 November 20, 2023
SMArtX Advisory Solutions ("SMArtX"), a leading innovator in unified managed accounts (UMA) technology and architect of the SMArtX turnkey asset management platform ('TAMP'), has announced its strategic collaboration with Franklin Templeton as the fourth asset management firm to offer its investment strategies through the innovative SMArtY platform. SMArtY, developed and launched by SMArtX Advisory Solutions earlier this year, is a manager-sponsored no fee strategist platform that harnesses the power of SMArtX's acclaimed managed accounts technology. 
SMArtY is poised to revolutionize the industry by providing fee-sensitive advisors with an array of robust features, including tax services, automated account rebalancing coupled with seamless trade execution, and access to third-party model investment strategies – all without the burdensome costs associated with conventional wealth management solutions.
Brad Haag, EVP, and Head of Distribution at SMArtX, expressed his enthusiasm for the relationship, stating, "We are excited to welcome Franklin Templeton as the newest asset manager on our groundbreaking SMArtY platform. As a premier asset management firm, Franklin Templeton's offering will provide RIAs, wrap fee advisors, and financial planners with an exceptional, cost-free solution to address their investment management needs."
"Franklin Templeton has developed a meaningful relationship with SMArtX over the years, and we're excited about this opportunity to enhance our partnership by offering Franklin Templeton Model Portfolios on the SMArtY Platform," said Tyler Porterfield, SVP and Head of Private Wealth Platforms for Franklin Templeton. "Our models, managed by Franklin Templeton Investment Solutions, seek to maximize total return at measured levels of risk by using a flexible multi-manager approach and employing dynamic active management."
Franklin Templeton Investment Solutions has over 25 years of experience crafting multi-asset and quantitative solutions powered by Franklin Templeton's best thinking and draws upon the broad spectrum of investment strategies offered by the firm. Franklin Templeton Investment Solutions has a deep commitment to solving the most complex challenges of our clients through custom-built solutions.
Having revolutionized managed accounts for the past decade, SMArtX's visionary technology now extends its transformative influence to a broader spectrum of firms through the SMArtY platform, offering them access to cash management tools, tax impact analysis, and tax harvesting technology – all seamlessly integrated within a UMA framework.
The SMArtY platform is set to further expand its lineup of esteemed asset managers and augment its already impressive array of features. To learn more about the pioneering SMArtY platform and secure your spot on the waitlist, please visit: HERE.