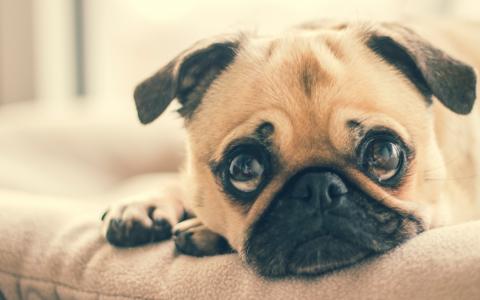 December 26, 2018
(Yahoo!) Wellness has become a buzzword in social and professional circles. Effectively, it means making conscious decisions to live a healthier and more fulfilling life.
But that's easier said than done when you're working long hours, have no time for the gym, are financially constrained, or stressed. It doesn't help that the world's most affluent and wealthy people continually boast about working out at 4am after very little sleep,  getting to the desk by 6am, and reading more books in a year than you'll do in a decade — it can be mentally draining and makes you feel like a failure.
In the latest episode of our 10-part series Yahoo Finance Presents It's a Jungle Out There podcast, we look at how dogs can give us insight to living a healthy work life. After all, they are probably the most perfect employee — they are loyal and hardworking but know when to slow down and take care of themselves.
"For a lot of people, work never feels 'done' anymore, so in a way we are all like dogs that keep playing fetch until someone stops throwing the ball," said Rosie Spinks, wellness expert and travel and lifestyle reporter for Quartzy.
"What dogs tend to do well is make their needs known. What you can do is communicate your needs to your manager, especially in advance of when you're feeling overworked, so then you don't just tell them at a point of crisis."
Pulitzer Prize-winning journalist James Ball, who has also written for The Guardian, WikiLeaks, BuzzFeed, The Washington Post and is the author of five books, added:
"Hours culture is really toxic, for anyone, to it means you stop valuing time. And that makes you work worse — because we expand into the evenings, because we take our work home, we end up working in a rubbish way. We need to move away from this culture. It should be cool that you can arrive after your boss and leave before them. It shouldn't be a merit that you work longer than your boss. And if bosses are looking out for that, then maybe they're not [managing] very well."
Spinks and Ball also discussed how social media plays a part in muddying the waters for achievable wellness and how you can take simple steps, to gain greater control over your mental health, wellbeing, and productivity at work.
"There's wellness the buzzword, the hashtag, the very lucrative industry, and then there's wellness — actually feeling well," said Spinks. "I think my big beef with the former, the hashtag, is that it's become an extension of what we already have too much of — an ambitious, career-driven movement, an addiction almost, to always chasing the next thing. And that does not make us well."
"If it's anything you're putting it on Instagram, it's not a genuine intervention to make you feel better," added Ball.