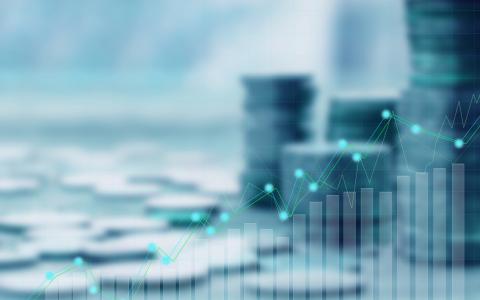 June 10, 2019
(CNN Business)-- What is the difference between index ETFs and mutual funds? Which is better and why?
Good question. Passively managed exchange-traded funds that track big indexes like the SPDR S&P 500 ETF and Invesco QQQ Trust for the Nasdaq-100 have become all the rage lately.
With one ETF, you can own small stakes in most of America's biggest companies. That allows you to take part in the market's overall growth instead of trying to pick individual winners and losers.
ETFs also trade like stocks, with prices updating throughout the day, while mutual funds trade only once a day at the end of the trading day.
The risks of owning ETFs
Many ETFs have outsized exposure to the so-called FAANG stocks: Facebook, Amazon, Apple, Netflix and Google owner Alphabet.
 Microsoft is another top holding in most ETFs.
"You have to know what you own. The S&P is now heavily weighted to the FAANGs and big cap tech in general," said Carlos Dominguez, chief investment officer of Miami-based Element Pointe Advisors.
In other words, if you're buying a SPDR or Nasdaq ETF because you want to be diversified, you aren't really achieving that goal.
That may not be a problem for a lot of investors though.
Jim Smigiel, a chief investment officer of non-traditional strategies at SEI Investments, said that for longer-term investors who want to buy and hold stocks in order to match the broader market's returns, a blue-chip index ETF makes sense.
"Passive investing works for highly developed and liquid markets. When an investor is thinking about a passive investment, they really want to just replicate the overall market's gains," Smigiel said.
Still, Smigiel notes that the current bout of stock market choppiness due to US-China trade concerns and a slowing global economy should have investors considering actively managed mutual funds with a track record of picking individual stocks that will beat the broader market.
"When mega caps drive the entire performance of the market as they have for the past few years, it's difficult for an active manager to beat Apple, Microsoft, and Google. But given the current volatility, now should be a good time for active managers," he said.
The risks of owning actively-managed funds
Experts say actively managed mutual funds are also a better option for investors considering more exotic securities like high-yield bonds as a way to diversify their portfolios.
There are ETFs these days for pretty much every asset class. But buying one blindly instead of relying on an expert that handpicks individual securities could be a recipe for disaster.
"The underlying problem is the lack of research most investors do before investing in junk bonds. They prefer to buy a high-yield bond exchange-traded fund, thinking that's a safer strategy. It's not," said Leon Wilfan, chief investment strategist with Lahardan Financial.
"How is a bag of rotten apples better than a single rotten apple? Either way, you end up hungry.
When you buy into an ETF, you may think you're spreading out your risk across hundreds of high-yield bonds. In fact, you're buying a bagful of rotten investments," Wilfan added.
Don't forget about mutual fund management fees
At the end of the day though, a combination of active funds and passive ETFs is a good mix for most investors.
Element Pointe's Dominguez said that one reason why investors have flocked to ETFs is that they aren't as expensive as mutual funds.
Dominguez notes that investors have to look at more than just a fund's performance history when considering whether to invest with an active manager. If the manager is charging exorbitant fees, that can eat into your returns. ETFs tend to cost much less.
"You need a combination of active versus passive investments," Dominguez said.
"The problem with active funds is that you can outperform by picking good stocks. But once you tack on management fees, it's hard to beat a broader market ETF."