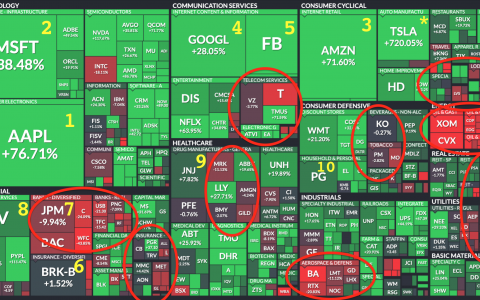 January 24, 2021
(Yahoo Finance) Investors have been convinced that risk has "simply vanished", but that isn't true,  Baupost Group hedge fund founder Seth Klarman told clients in a letter seen by the Financial Times.
Klarman said the US Federal Reserve's decision to slash rates since the COVID-19 pandemic took control has left the market in a topsy-turvy state.
"With so much stimulus being deployed, trying to figure out if the economy is in recession is like trying to assess if you had a fever after you just took a large dose of aspirin," he wrote.
"But as with frogs in water that is slowly being heated to a boil, investors are being conditioned not to recognise the danger."
He said the Federal Reserve's intervention has left investors blind to the mounting risks, while also triggering worsening inequality.
The recovery will be "K" shaped, Klarman added, meaning, "the fortunes of those already at the top bounding swiftly upward, while those at the bottom remain on a downslope without end".
Starwood Capitol founder Barry Sternlicht said current market behaviour reminds him of the 1999 dot-com bubble, and that there were a number of concerning trends developing.
Among those, investors looking to social media for investment ideas.
Elon Musk triggered an investment frenzy with a two word tweet in January: "Use Signal", that saw stocks in medical device company Signal Advance (SIGL) gain a staggering 1,500 per cent in 24 hours.
However, Musk wasn't even referring to Signal Advance, but to an alternative encrypted messaging app to WhatsApp.
"The dark underside of this market is kids — and I don't know if they're kids, we just call them kids because we think they're less experienced — staying at home and day trading and buying stocks," Sternlicht told CNBC.
"I keep reminding my youngins, 'Kids, one thing about getting older is you've seen it all before.' ... It feels a lot like 1999 to me."
the markets."