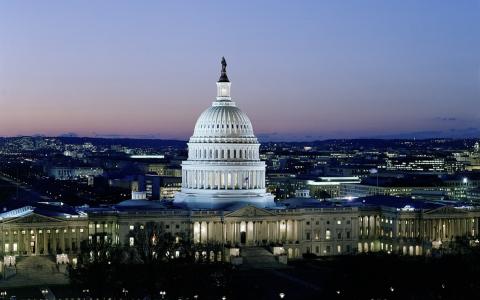 November 24, 2022
(PlanSponsor) - It seems as if everyone from Allianz to Wells Fargo has offered support for the retirement reforms package dubbed SECURE 2.0.
SECURE 2.0 consists of two Senate bills and one House bill that are widely expected to be consolidated and passed this December.
An industry letter circulated by the Insured Retirement Institute and sent to Congressional leadership urging the passage of SECURE 2.0 was signed by 61 industry participants and lobbying organizations, including the American Retirement Association, Fidelity Investments and the U.S. Chamber of Commerce.
The letter notes that life expectancies for retired Americans are extending at a time when many Americans have damaged financial health as a result of the pandemic. The letter particularly praises the provisions that would make it easier for small businesses to offer retirement plans and for workers with student debt to have their debt payments matched by their employer as retirement plan contributions.
Brad Campbell, a partner at the Faegre Drinker law firm, said during an online webinar Thursday that SECURE 2.0 is still expected to pass during the lame-duck session of Congress, but will likely have to pass without "regular order" due to how little time is left in the year. Regular order is the standard long-form process of legislating, which includes time for amendments and hearings. Campbell was especially enthusiastic about provisions for auto-enrollment, auto-escalation and student loan repayment matching.
A provision found in all three bills that has received vociferous support from Vanguard is the provision that would allow 403(b) plans to invest via collective investment trusts, which under current law is permissible for 401(k) plans but not 403(b), according to David Stinnett, the head of strategic retirement consulting at Vanguard. A CIT is a vehicle similar to a mutual fund that is only available to qualified retirement plans but which is exempt from certain regulations that normally apply to mutual funds and is often subject to lower fees than mutual funds.
Stinnett also praised the student-loan provision, as well as the emergency savings provisions, which vary across the three bills. One Senate bill provides for pension-linked emergency savings accounts, while the other Senate bill and the House bill make emergency withdrawals from a retirement plan easier. Stinnett says both approaches have their merits but believes that allowing for easier withdrawals from retirement plans would be somewhat easier administratively for sponsors than a separate ESA. He also hopes Congress will account for that sponsors will have to undertake in the final bill.
Jessica Sclafani senior defined contribution analyst at T. Rowe Price, also supported the 403(b) provision at a press event on Thursday.
In addition to the letter organized by the IRI, the Bipartisan Policy Center Action organization published an open letter on Thursday urging passage of SECURE 2.0 particularly praising its emergency savings provisions. The letter also encouraged legislators to consider expanding access to emergency savings for those who lack retirement plan access, a reference to all three bills linking emergency savings to retirement savings in some way.
This surge of recent public support for SECURE 2.0 could reflect anxiety that it might not be passed on time. If the legislation is not passed by January 3, 2023, the legislation would have to be re-introduced fresh in the new Congress. This would not likely be a death sentence for the package, but it would significantly postpone its adoption.
Industry watchers believe, however, that it will pass attached to a must-pass bill in December, and Senator Ron Wyden, D-Oregon, chairman of the Senate Finance Committee, said on a press call Tuesday that he expects the legislation to pass this year.

By Paul Mulholland
November 18, 2022