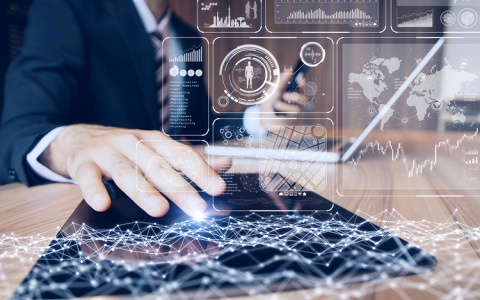 September 20, 2023
(Bloomberg) -- For active managers, the math is stark. Out of thousands of mutual funds, literally only one beat the Nasdaq 100 over the last five, 10 and 15 years. It did so by boiling down stock picks to about two dozen companies and riding almost all of them to gains.
Ron Baron, the 80-year-old Wall Street veteran who still oversees the fund, says his secret is combining an unwavering faith in entrepreneurs like Elon Musk with just enough paranoia to call firms in his portfolio almost every day to make sure nothing is amiss.
But Baron's success belies the fact that for most stock pickers, beating market indexes by betting big on a few names is a strategy with exceedingly dismal odds. That's especially true in this tech-powered era of the Magnificent Seven.
The vast majority of such efforts will probably crash and burn, according to a new paper by former New York University professor and quant manager Antti Petajisto. Why? Because the market coughs up too few winning stocks for the tactic to succeed except in rare cases.
The futility of playing against benchmarks like the Nasdaq 100 was underlined in a report last month by Bloomberg Intelligence, then got a widespread public airing by investor Chamath Palihapitiya, who said indexes provided superior gains "without you having to do any work or diligence." Turns out intellect and hard work are pretty useless, too, thanks to dynamics that have increasingly come to dominate the active-management debate.
"Concentrated stock positions are significantly more likely to underperform than to outperform the stock market as a whole over the long term," wrote Petajisto, currently head of equities at Brooklyn Investment Group. "Trying to gamble on identifying those few stocks with outsized returns would be a bad idea."
Even in a US market that has risen sixfold since the global financial crisis, the number of stocks that has matched that benchmark return can be pitifully few. In fact, over the past century, the median 10-year return among the 3,000 largest US stocks has lagged the broader market by 7.9 percentage points, according to the paper.
The trend might even be intensifying in the winner-takes-all modern economy. While the Russell 3000 is up 15% in 2023, the median return is about a 0.7% drop. A little more than half of the constituents are down.
In another sign of mega-cap strength, an equal-weighted version of the S&P 500 has trailed the regular value-weighted one by 12 percentage points this year, on track for the worst underperformance since 1998.
That puts active managers in a bind. Hug the index and you can't justify your higher fees. Deviate from it and you risk missing out on the big gains of, say, Nvidia Corp. or Tesla Inc.
Predictably, a larger portion of managers that held all Magnificent Seven stocks beat their benchmarks on a one-year basis, writes David Cohne, a Bloomberg Intelligence analyst. But this wasn't all too common: Just 18% of 971 mutual funds owned all seven names while 21% held none of them.
"Beating benchmarks, underpinned by those same seven stocks, required managers to make other fortuitous picks," he says in a note.
Baron Capital offers one lens into active stock-picking in the age of Big Tech. Its Baron Partners Fund, as Cohne found in his widely read report in August, is the only one to have beaten the almighty Nasdaq 100 over the last five, 10 and 15 years — albeit with higher volatility.
"We buy small positions and don't sell," Ron Baron, who has been running the fund since its 1992 launch, explained from his office. "The process is to try to find great businesses that have competitive advantage."
Case in point: The fund first invested in Tesla in 2014. By 2020, it was about a third of the portfolio, Bloomberg data show, which finally prompted the team to reluctantly trim its position to assuage concerned clients. It hasn't bought any additional shares since, but the electric car maker is now 41% of its long positions again. Its second-largest holding is Space Exploration Technologies Corp., a private company also run by Elon Musk. The rest include everything from Charles Schwab Corp. to Marriott Vacations Worldwide Corporation.
"It might seem like we're heavily concentrated because we have very few holdings, but the stocks act differently," said Michael Baron, who runs the fund with his father. "We don't just own high-tech, high-growth names."
While finance 101 says diversification is the only free lunch, there's some academic evidence that concentrated portfolios perform better, with some papers attributing that to the informational edge of skilled managers.
Petajisto, who also co-invented a popular way of assessing stock pickers called active share, says managers should deviate from the index — but his prior research found that the best performers still kept their funds about as volatile as the benchmark.
One rule of thumb is once a position exceeds 10%, it starts to have a meaningful effect on the portfolio's volatility, he documents in his latest paper.
His findings are also a lesson for an approach common among financial advisers that mimics an index by holding a smaller representative sample of its shares. The pitch is such a portfolio will move like, say, the S&P 500 without the trouble of holding all 500 names.
"You do run the risk of missing out on some of these outperformers," Petajisto, who has a finance PhD from the MIT Sloan School of Management, says in an interview. "It makes the game harder."