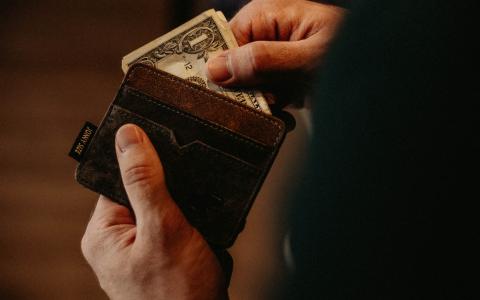 September 11, 2020
A Coral Gables-based RIA and its owner have had their assets frozen after the Securities and Exchange Commission (SEC) accused them of raising almost $1.9m for a fraudulent scheme which was then used to fund the owner's lavish lifestyle.
The SEC filed emergency action on Wednesday against Coral Gables Asset Management and Miami resident David C. Coggins, 41, alleging that Coggins had been defrauding his investors for years, lying to them about the performance of a private investment fund he managed and how he was investing their money.
According to the SEC's complaint, starting in 2016, Coggins raised $1.85m from at least 10 investors looking to invest in a private investment fund he ran through his firm which he had set up the previous year. The SEC alleged that he spent a significant portion of the money raised on BMW car payments, shopping, travel, expensive meals and his divorce attorneys.
In total, the complaint alleges that he misappropriated at least $456,000 in investor funds to spend on himself.Coggins allegedly also lied to investors about how well the fund was performing, saying that it had consistently made positive returns for more than 37 months while it had actually been losing money for 26 months straight since the beginning of 2016. All the while Coggins was falsifying brokerage records and sending investors erroneous account statements, the SEC claims.
Hours after the SEC contacted Coggins with a request to preserve documents, he allegedly began destroying evidence of the fraud.
Jane D. Sallah, an attorney at law firm Sallah Astarita & Cox representing Coggins and his firm, did not immediately respond to a request for comment.
In one example laid out by the SEC, in October 2018 Coggins instructed one investor to wire him $100,000 to his firm's bank account, which was overdrawn by $1,180 at the time. Rather than placing the money into the fund's brokerage account, Coggins allegedly wired $15,000 to his divorce lawyers, took out $3,700 in cash and made a payment on his BMW.
Over the next month he would use the money to allegedly pay for a lavish lifestyle and by November that year, only $58,683 of the investor's money remained in the brokerage account.
The regulator said that Coggins and Coral Gables Asset Management, which he is the sole owner of, had returned approximately $593,000 of funds to investors, but 'their losing strategy coupled with their substantial misappropriations has resulted in a near total loss of the remaining investor funds,' the complaint said.
It added that during testimony as part of the SEC's investigation, Coggins had continuously asserted his fifth amendment privilege.
Coral Gables Asset Management is still registered as an investment advisory company according to the SEC's public disclosure forms. However, the firm's ADV form, last updated in November 2019, is mostly empty.
Coggins' name is only listed once as the firm's sole owner and it does not disclose any amount of assets under management. The firm's website has also been taken down.
Prosecutors are currently demanding a trial by jury and Coggins is facing third-tier civil penalties, which could amount to hundreds of thousands of dollars in fines, as well as disgorgement of funds and freezes on all of Coggins' assets.
This article originally appeared on CityWire.