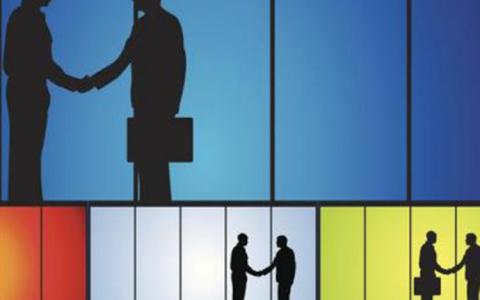 July 14, 2023
Charles Schwab & Co., Inc., today announced the introduction of new branded and differentiated client experiences for High Net Worth (HNW) and Ultra-High Net Worth (UHNW) clients. Effective today, retail clients with more than $1 million in assets at Schwab will be automatically enrolled in Schwab Private Client Services, and clients with more than $10 million will be enrolled in Schwab Private Wealth Services. Both programs consist of a complimentary suite of benefits providing dedicated and specialized service, pricing advantages, and other rewards to meet the unique needs of these wealthy clients.
"These new experiences reflect our commitment to deliver meaningful differentiation for the growing number of wealthy clients we serve, who are increasingly attracted to our breadth of services and outstanding value," said Jonathan Craig, Managing Director and Head of Investor Services at Charles Schwab. "While we have been providing some of these benefits to clients for some time, we're excited to introduce new benefits and package them all together into a premier experience, and we will continue to build on it with additional benefits and capabilities in the future."
While Schwab continues to meet the needs of clients at all asset levels and see growth from a wide range of investors, the HNW and UHNW client segments are among the fastest-growing client segments at Schwab, representing more than two-thirds of the firm's total retail client assets today. Clients with more than $1 million at Schwab are growing at a rate of more than 10% annually over the last five years, and clients with more than $10 million at the firm are growing at a rate of nearly 20% annually over the last five years.1
As part of these new experiences, all HNW and UHNW clients have access to a dedicated Schwab consultant who is responsible for their overall relationship with Schwab, at no additional cost to them. This consultant can help clients manage their financial life, help them choose the right level of advice or services they need, create a personalized financial plan, and connect them to a range of Schwab's wealth management specialists.
Every client enrolled in Schwab Private Client Services and Schwab Private Wealth Services receives:
Priority assistance and specialized service from Schwab's highly tenured and skilled support teams with fast response times.
Pricing benefits across Schwab's bank and broker-dealer solutions, including Investor Advantage Pricing2 which provides discounts on mortgage rates that are aligned with qualifying assets held at Schwab and Schwab Bank, and unlimited free domestic wire transfers through in brokerage accounts.
Expanded Borrowing Choices with a Schwab Bank Pledged Asset Line®*
Access to a range of experienced wealth management specialists3 on topics including tax, trust and estate planning, equity compensation, retirement planning, trading, and education and family support.
Eligibility for Annual Schwab Appreciation Bonus with the Platinum Card® from American Express for Charles Schwab.4
Curated insights on investing and planning topics from Schwab experts.
Access to specialized events including investing and market outlook events and exclusive experiences.
*See schwab.com/pal for important additional information, including risks. Pledged Asset Lines are available to all qualifying Schwab clients.
Schwab Private Wealth Services clients will also have an integrated banking and wealth management experience with access to a Senior Banker from Charles Schwab Premier Bank, SSB, to consult on a full range of banking needs and help design personalized borrowing strategies.
"These branded experiences underscore Schwab's ability to meet the specific needs of our wealthier clients, but we are equally committed to ensuring that every client at Schwab receives a great experience, from those just getting started to those building wealth," said Craig. "We are proud to offer a range of services and capabilities for investors at every stage of their investing journey with a focus on delivering low costs and great value, products and experiences that make investing easy and accessible, and exceptional client service."
For our affluent clients seeking advisory services, Schwab also offers a range of specialized investment management solutions to help clients meet goals ranging from steady income or diversification to more customized investing, including Schwab Wealth Advisory™, Schwab Personalized Indexing™, and Schwab Advisor Network®, the referral network serving investors throughout the nation with referrals to independent Registered Investment Advisors.
Earlier this year, Schwab earned the highest ranking in overall investor satisfaction among full-service wealth management firms in the J.D. Power 2023 U.S. Full-Service Investor Satisfaction Study℠, which evaluates the experiences of more than 6,000 investors across 20 wealth management firms.5
Schwab's broad set of wealth and investment management solutions are backed by a Satisfaction Guarantee6 unique among competitive wealth advisory offers. If a Schwab client is not satisfied for any reason, Schwab will refund any eligible commission, transaction fee or advisory program fee paid to the firm.