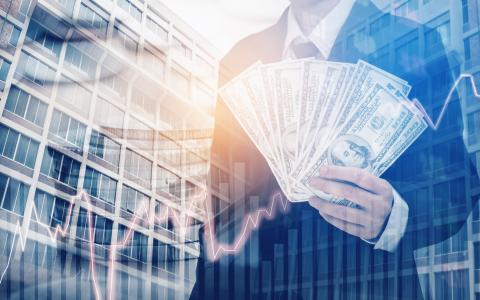 June 11, 2019
(Yahoo!)-- salesforce.com CRM recently entered into a definitive agreement to acquire big data firm Tableau Software DATA for $15.3 billion.
The move is in sync with the company's strategy to diversify beyond its customer relationship management and provide more data insights to the clients.
The buyout of Tableau emerges as the biggest acquisition in Salesforce's history. The company had earlier acquired the application integration provider Mulesoft for $6.5 billion in 2018.
The transaction is expected to close by the company's fiscal third quarter.
Financial Impact
The consolidation is expected to boost salesforce's fiscal 2020 revenues by $350-$400 million. The company now anticipates revenues in the range of $16.45-$16.65 billion, up from the earlier predicted revenues of $16.1-$16.25 billion, marking 24-25% growth year over year.
However, as a result of the acquisition deal, Salesforce predicts fiscal 2020 adjusted earnings to decline by 37-39 cents to $2.51-$2.53.
salesforce's non-GAAP operating margin in fiscal 2020 is forecast to contract by approximately 75 basis points on a year-over-year basis.
salesforce.com, inc. Revenue (TTM)
salesforce.com, inc. revenue-ttm | salesforce.com, inc. Quote
Advantage of Acquisition
salesforce is benefiting from a robust demand environment as customers are undergoing a major digital transformation.
Per IDC, global spending on technologies and services will enable digital transformation to reach $1.8 trillion in 2022.
With the buyout, the company is likely to drive digital transformation by providing organizational access to data and deeper insights that will help them make wiser choices, enhance connected customer relations and ramp up innovation.
By joining forces with Tableau, salesforce's Customer 360 initiative is also likely to get a major push. Tableau has a clientele of more than 86,000 inclusive of players like Verizon and Netflix.
Notably, acquisitions have always been one of salesforce's key growth strategies. The buyout of MuleSoft has been a key catalyst. The acquisition contributed $170 million to revenues in the first quarter.
We believe, salesforce's sustained focus on expanding its business through strategic acquisitions and investments will drive growth over the long run. Further, the Tableau buyout will help salesforce fortify its competitive edge against rivals like Microsoft MSFT and Oracle ORCL.