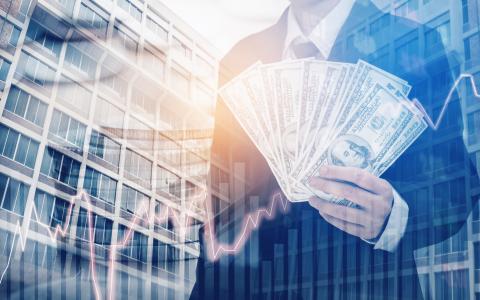 January 31, 2019
Riskalyze announced that Timeline, a powerful new way for advisors to visualize a client's capacity for risk, is live and available for all Riskalyze Premier users.
The firm made the announcement at the T3 Advisor Conference, taking place at the Denton Convention Center in Denton, Texas.
Timeline adds incredible new capabilities to Riskalyze's Retirement Maps feature, which advisors use to assess investor risk capacity and build a map to success. With Timeline, advisors can add events to Retirement Maps, including sending children to college, buying a house, or taking Social Security, and immediately see them reflected in the Retirement Map calculation. Riskalyze will also make Timeline events accessible via API access, so advisors using financial planning tools will be able to pull Timeline events right into a client's comprehensive financial plan.
"Our original vision when we added Retirement Maps to Riskalyze in 2014 was to make sure that advisors could easily visualize and communicate the concept of risk capacity," said Aaron Klein, CEO at Riskalyze. "With the addition of dynamic Timeline events, Retirement Maps becomes an incredible precursor to a comprehensive financial plan."
Jonathan Torrens, CFP, is one of a select number of advisors who have been using Timeline in beta since December and states, "Timeline for Retirement Maps is the perfect tool for converting a prospect into a client, and clearly paints the picture of risk capacity."
Riskalyze is also participating in the T3 Mash Up competition which partners a group of financial planning students with well-known technology firms. Riskalyze is flying in students from Brigham Young University-Idaho to attend the T3 Advisor Conference and develop a special project built around the Risk Number. The students will be working on a tool that analyzes market impacts across an advisor's entire book of business.