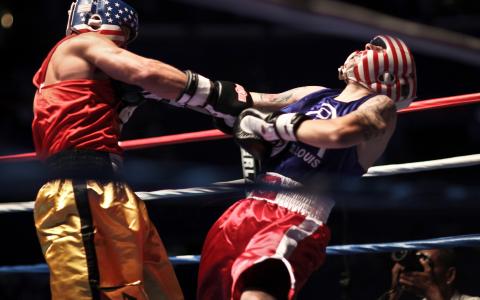 January 23, 2023
(MoneyWise) - We're just a few weeks into 2023 and Washington's lawmakers have come out swinging.
After a days-long speaker standoff, Republicans in the House have moved on to their next priority: clawing back funds from the IRS.
Don't miss
President Joe Biden had included increased funding for the IRS in the Inflation Reduction Act to help the agency catch sneaky tax evaders — especially those high-earners who love to find loopholes. Advocates believe the increased funding could raise as much as $1 trillion by forcing tax cheats to pay their dues, especially after years of budget cuts have gutted the system.
But on Jan. 9, Republicans introduced and passed a bill to rescind that $80 billion in funding.
While it's likely to be struck down by the Democrat-controlled Senate, and Biden's office has already voiced his intentions to veto "this reckless bill" if it makes it to his desk, it's still a strong statement from Republican lawmakers.
Meanwhile, at the center of this political football is an overworked and understaffed tax agency. And whoever wins the power struggle in Washington, experts say taxpayers could be the ones left holding the bag.
The IRS desperately needs the support
The plan for the $80 billion in funding spread over the next 10 years, is to help the IRS modernize its infrastructure, improve enforcement and replace its aging workforce (50,000 of the IRS's 80,000 workers are expected to leave or retire in the next five years).
A Treasury Department report from May 2021 estimates the extra money would allow the agency to hire around 87,000 new employees — which could include revenue agents, customer service and IT staff — by 2031.
Bogged down by a backlog that includes millions of unprocessed paper filings and a processing system that's more than half a century old, the IRS has been in need of more resources and support for a while.
The agency has reportedly been underfunded by about 20% for a decade — leading it to cut back on both staff and technology updates.
The customer service department has been short-staffed as well. During the 2022 filing season, the IRS received around 73 million phone calls from taxpayers — but only 10% were actually answered.
By Serah Louis