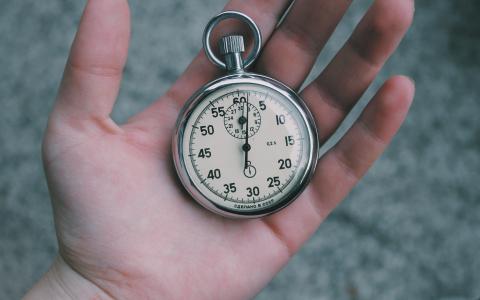 March 20, 2023
(401K Specialist) - Nearly 89% of advisors in a new survey said that plan sponsor clients are spending up to 50% of their time on retirement plan administrative work that could be outsourced.
That's a key finding from a new study on "Advisor Attitudes Toward 3(16) Fiduciary Outsourcing" released this week by Pentegra, conducted in conjunction with the company's second annual observance of "3(16) Day," March 16, 2023, celebrating the firm's expertise as a 3(16) fiduciary services provider in the retirement industry.
The study measured how advisors are using fiduciary outsourcing to help clients better manage their retirement plans. It also captured advisor perspectives on what outsourcing does to help them better position their services and manage their retirement practices.
Additional study highlights include:
• Advisors agree that clients are becoming more interested in fiduciary outsourcing services, with up to 50% of clients planning to add these services in 2023.
• Advisors see all market segments benefiting from and utilizing fiduciary outsourcing.
"Today, retirement plan administration has become increasingly complex. There are new regulations and increasing compliance burdens. For many employers as well as advisors, the time commitment can be overwhelming and distracts from the more critical responsibility of running a business—time that could be better spent focusing on growth and profitability," said Pentegra Executive Vice President Matthew P. Mintzer. "3(16) fiduciary outsourcing offers a better way for plan sponsors and advisors to manage these responsibilities. Clients and advisors enjoy the confidence that comes from having a professional handle the complexities and burdens that come with offering a retirement plan."
Mintzer added that "3(16) Day" is meant to highlight the key benefits fiduciary outsourcing offers, delivering a strategic solution for retirement plan sponsors and advisors by helping them save time, minimize fiduciary risk and reduce work by outsourcing time-consuming retirement plan responsibilities to an expert team.
By Brian Anderson, Editor-in-Chief
March 16, 2023
Veteran financial services industry journalist Brian Anderson joined 401(k) Specialist as Managing Editor in January 2019. He has led editorial content for a variety of well-known properties including Insurance Forums, Life Insurance Selling, National Underwriter Life & Health, and Senior Market Advisor. He has always maintained a focus on providing readers with timely, useful information intended to help them build their business.