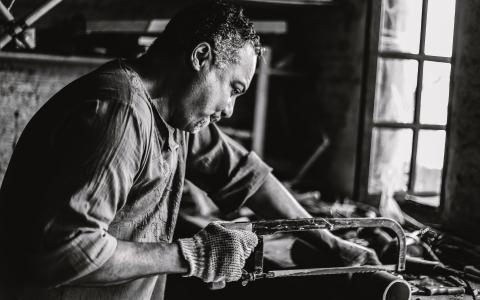 September 8, 2023
(PlanSponsor) - Plan sponsors have altered their outlook toward implementing in-plan lifetime income solutions, evolving into increased adoption and less exploration, new research shows.

T. Rowe Price's 2023 Defined Contribution Consultant Research Study found that systematic withdrawal capability is the by far the most appealing option. 

Plan sponsors have made significant progress toward implementation of retirement income offerings. The data shows a significant increase in the share of clients that consultants define as currently offering or planning to add a retirement income solution: 19% of clients in 2023, compared with 8% of clients in 2021, the firm found.

"We did see movement in terms of data for those plans that consultants described as having no stated opinion to actually having an opinion on retirement income," says Jessica Sclafani, a senior defined contribution strategist at T. Rowe Price. "And then in terms of implementation, we have observed on our own record keeping platform [where] we offer a managed payout solution as an in plan Retirement Income Solution…Starting I'd say as recent as the second half of 2020 we've seen more plans reengaging with us on the topic of retirement income." 

Further evidence of the movement is a "dramatic decrease" in the rate of plan sponsor clients that consultants and retirement adviser firm respondents—24% in 2023, down from 59% in 2021—describe as "having no opinion" on offering in-plan retirement income solutions.

"Among the varied retirement income solutions available, study respondents identify a simple systematic withdrawal capability as most appealing, closely followed by managed accounts with income planning features and target date investments with an embedded, non-insured managed payout feature," the report stated among its key findings.

Consultants and advisory firm views, scoring on a point scale—one for least appealing, through four for most appealing—revealed the most attractive strategies for delivery of retirement income. The ability to make systematic withdrawals led the way at 3.4, followed by a managed account feature at 2.8 and an uninsured target-date investment with embedded managed payout features at 2.7, the survey showed.

Plan sponsors offering systematic withdrawal facilitates participants drawing down assets from their account balance gradually, allowing workers to spend while also retaining the benefits of enrollment in a retirement plan with institutionally priced investments.

The T. Rowe Price survey "results emphasize the importance of non-investment-centric services in retaining retirees," the authors wrote.

Research from Cerulli Associates in April found that more than half (54%) of 401(k) plan sponsors are interested in keeping retired participants' assets in plan, up from 26% in 2019, rather than having those participants roll their assets into an individual retirement account or another employer-sponsored plan.

"We often think of the DC industry is moving at a glacial pace, but the fact that some plans are now proactively communicating to participants why they should stay in-plan is pretty wild when as recent as five to 10 years ago, some plans were structured to automatically kick retirees out of the plan [and there's been] real shifts there," says Sclafani.

Consultant and adviser firm respondents to the 2023 T. Rowe Price consultant survey revealed that the features considered most persuasive or effective in retaining retired participants in the plan include:
Targeted communications on the potential benefits of staying in plan;
Making financial planners/advisers available through the plan; and
Offering flexibility in how participants can withdraw plan assets.
Accessibility of systematic withdrawals at retirement varied by plan type, according to the PLANSPONSOR 2022 DC Plan Benchmarking Survey: More than one-third of 401(k) plans (35%) offered systematic withdrawals at retirement, compared with 53% of 403(b) plans and 53% of 457 plans, data showed. Only 7% of 401(k) plans offered in-plan retirement income products, compared with 14% of 403(b) plans and 8% of 457 plans, according to research published by PLANSPONSOR in November 2022.
Overall, 36.1% of plan sponsors offered participants systematic withdrawal options, and for plan participants, the likelihood of accessing the feature varied: 71.9% of plans comprising retirement plan assets greater than $1 billion included the option, compared with 15.9% of plans with less than $1 million in plan assets, according to additional analysis of the PLANSPONSOR Defined Contribution Survey.
In-plan insurance-based products that guarantee income—annuities, guaranteed minimum income benefits and guaranteed minimum withdrawal benefits—were offered by 6.4% of plans with $1 billion in assets, compared to 3.2% of plans holding less than $1 million, PLANSPONSOR's analysis found.

By Noah Zuss
September 7, 2023