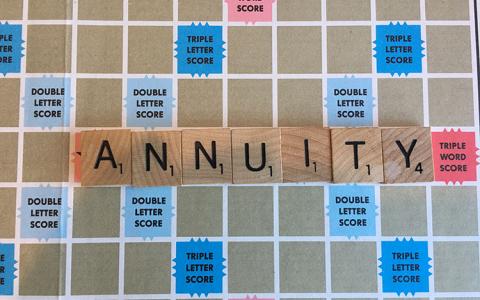 March 31, 2021
The dramatic volatility over the past 12 months due to the COVID-19 pandemic may be driving increased engagement in retirement planning and a heightened focus among both plan sponsors and participants on in-plan guaranteed lifetime income options.
According to the February 2021 TIAA Retirement Insights Survey, which polled 1,005 plan participants and 502 plan sponsors last fall, more than three-quarters of employees surveyed said they checked their plan account balance in 2020, and 61 percent visited a plan provider's website.
Notably, nearly a third of plan participants actually increased their plan contribution and one in four participants changed their allocation during the past year.
"I was pleasantly surprised to see three in 10 participants increased contributions," said Tim Walsh, senior managing director at TIAA. "Despite the turmoil in a year like no other, people are still focused on achieving their long-term goals. The other surprising finding is that sponsors, especially 401(k) plan sponsors, now finally seem willing to embed guaranteed income into their retirement design, with 77 percent saying they're interested in adding new target-date funds with lifetime income allocations to their plans."
Despite the disruptions and upheaval created by the pandemic, plan participants maintained a fairly high degree of confidence in their progress toward long-term financial goals, with 52 percent of respondents saying they are highly confident in their progress.
Having a guaranteed lifetime income annuity bolstered that confidence, with 80 percent of those who have a GLI annuity option saying they are highly confident in their progress toward long-term financial goals, compared with 45 percent of those who do not have a guaranteed source of income in retirement, according to the survey.
"You're really seeing a recognition that retirement plans serve a bigger purpose than just accumulation. Generating retirement income that people can't outlive is a huge objective that needs to be achieved," said Walsh.
"The other very encouraging finding is that participants and plan sponsors echoed the same sentiments, with seven in 10 of both participants and sponsors saying they would consider a program that offered ways of obtaining guaranteed income to be extremely/very valuable."
About half of participants surveyed said they would be highly interested in an in-plan GLI annuity, and plan sponsors appear to be interested in providing such options to their participants.
Eighty-six percent of plan sponsors that offer a GLI annuity in plan believe the option is highly valuable for employees, and 71 percent think the average participant would be highly interested in having an in-plan GLI annuity. However, while nine in 10 plan sponsors expressed at least some interest in offering an in-plan GLI annuity, only about one-third (35 percent) of plan sponsors who do not offer in-plan GLI annuities already said they are highly interested in doing so.
Offering In-plan annuities could become a growing trend among plan sponsors, the survey predicted. Plan sponsors believe the main purpose of their plan is to provide secure income through retirement rather than functioning as an accumulation vehicle, although half of respondents viewed both functions as equally important.
Enabling adequate income replacement is the biggest influence on overall plan design, according to the survey, followed by meeting participants' needs, remaining competitive with industry peers, and cost considerations.
"An approach that embeds guaranteed lifetime income within a retirement saving strategy can be a fiduciary game-changer for both plan sponsors and participants," said Walsh. "It gives participants an opportunity to build a personal pension and gives plan sponsors the opportunity to provide a clear path to retirement for participants without the long-term financial implications of funding a defined benefit plan."
Familiarity with GLI annuities among participants remains fairly low. Only about one in four participants reported that they were extremely or very familiar with GLI annuities, while 16 percent were not familiar at all.
Sixty-two percent of respondents said they do not own a GLI annuity, 20 percent said they did own a GLI annuity and 18 percent weren't sure.
While the pandemic has highlighted a variety of financial priorities and needs among the country's workforce, three-quarters of plan sponsors remain focused on helping employees save for retirement.
That focus is in line with what employees say they need help with. Forty-four percent of employees surveyed said they want help saving for retirement. However, the same percentage of participants said they want help with debt management and debt counseling, a service only 29 percent of sponsors say they are focused on providing to employees.
This article originally appeared on benefits pro.