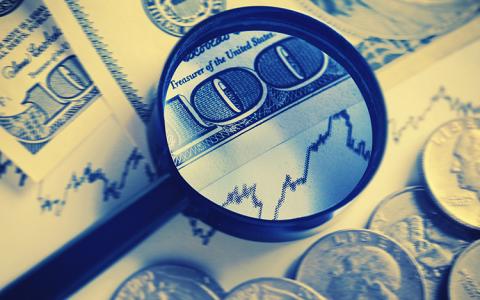 December 4, 2020
Bond giant Pacific Investment Management Company (PIMCO) expects the U.S. dollar to weaken in 2021 while inflation and longer-dated Treasury yields remain subdued, Chief Investment Officer Dan Ivascyn said on Thursday at the Reuters Global Investment Outlook Summit 2020.
With COVID-19 vaccines on the way, Ivascyn expects the U.S. economy to recover in the coming year, further diminishing demand for some safe-haven assets like the U.S. dollar. California-based PIMCO, which has more than $2 trillion assets under management, is underweight the U.S. currency across many portfolios.
Still, markets have already largely priced in the arrival of a vaccine, continued stimulus from the Federal Reserve and the likelihood of more U.S. government relief, Ivascyn said, and fixed income and equity investors should expect lower returns next year.
"The easy money has been made," said Ivascyn. "But we do think there is a bit more room to rally from here."
Though credit spreads have returned to near pre-crisis levels, they have room to tighten further, said Ivascyn, pointing to private credit, commercial real estate and distressed sectors like hospitality, retail and office buildings. The firm has long favored U.S. housing and continues to do so.
Ivascyn said inflation may edge higher, though not substantially.
"We do like areas of the market that can benefit from ongoing reflation. So we remain fairly constructive on commodities," said Ivascyn, as well as some inflation-protected parts of the fixed income market.
Ivascyn doubted that yields at the long end of the Treasury curve, which are sensitive to inflation expectations, will rise dramatically. Even a modest increase, however, may prompt the Fed to intervene and increase purchases of longer-date bonds, Ivascyn said.
"The Fed may not need rates to back up a lot as an excuse to shift their policy around quantitative easing and the type of maturities they're targeting."
The major risk investors face in 2021 is that their outlooks are largely in consensus with one another, Ivascyn said.
Expectations of a vaccine-fueled recovery and continued central bank intervention have driven bets on a weaker dollar and pushed investors into overweight positions in corporate credit while taking a less favorable view on high-quality duration, he said.
That could bring volatility if a shock development forces similarly positioned investors to hastily dump assets.
"We still live in a world where market structures are relatively weak," Ivascyn said. "Liquidity - transactional liquidity - can deteriorate very quickly."
This article originally appeared on Reuters.