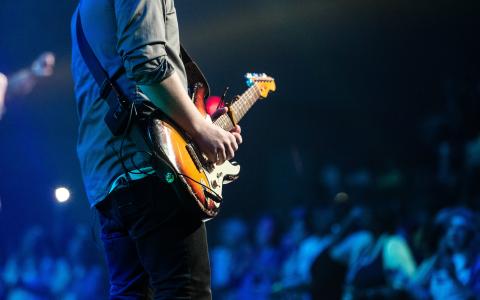 October 15, 2021
(International Business Times) - A judge ruled that Phil Collins' ex, Orianne Cevey, can sue the singer for half of his $40 million property which they once shared.
Collins and Cevey had a messy split in 2020 which led to a legal battle. Just last week, a judge ruled that the 47-year-old can sue her ex-husband for the multi-million estate where they use to live together.
"The original deal was that she gets half the value of the house. That was the agreement they made. She's suing for half, and he tried to get [the case] dismissed," an unnamed source told Page Six. "Now the judge ruled that her case can move forward."
Cevey and Collins were married from 1999 to 2008. In 2020, the Genesis star filed an eviction lawsuit against Cevey after learning that she wed Thomas Bates. The couple agreed to leave the house earlier this year as part of the partial settlement from Collins.
"She was never evicted. It was a small settlement to get her out of the house and relocate, so he could sell it. Now, it's time to get back to the initial agreement," the tipster added.
Following the ruling, Cevey and Bates were overjoyed and took it as a victory.
"She feels really good. You worry when you [are against] someone as wealthy and powerful as [Collins]. It's nice to win a round, and she's very happy," the source added.
Meanwhile, a rep from Collins' camp said that the legal battle is not over yet.
"The [new] motion argued that Orianne's case was filed in the wrong court, and [she] had to refile in the correct court, so the only significance in this ruling is the court that she's going to lose in," the insider from the singer's camp told Page Six.
Late in 2020, some of their friends were still hopeful that they would get back together despite their legal battle. Their pals were still rooting for Cevey and Collins even if she was already married to Bates.
"Orianne and Phil are the Liz and Dick of Miami," an unnamed source told Page Six at the time, referring to Elizabeth Taylor and Richard Burton.
"Orianne always protected him," the alleged "friend" added. "She took care of Phil when he was unwell. He has recently been a grouch, but he has been open about his health problems. His last tour was titled 'Not dead yet' after all. The truth is they need each other, I wouldn't be surprised if they end up getting back together."
Last month, the English rock band Genesis began its farewell tour called "The Last Domino." Its vocalist, Collins, was seated in a chair while he performed the band's renowned songs. The band's guitarist Mike Rutherford also opted to sit down several times throughout their performance.