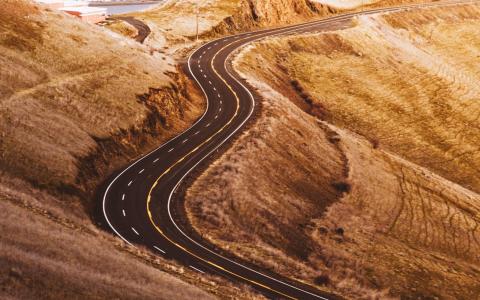 June 1, 2014
Nearly 50 years after Walt's death, a $600 million slice of his entertainment empire is up for grabs as heirs and advisors square off for control.
[caption id="attachment_14020" align="alignright" width="425"] As the dead hand of Walt's trusts eases its grip, the question of what remains of his legacy is something each of his heirs need to answer.[/caption]
Estate planners looking to build truly dynastic structures to protect client wealth need only look to recent developments in Walt Disney's legacy for best- and worst-case scenarios.
The animation king made sure a network of gradually evolving trusts and family foundations would take care of his widow and daughters after he died in 1966.
But after daughter Diane – the last survivor of that first set of beneficiaries – died last November, a loophole in his plan may have triggered years of pent-up family resentment.
The next round of courtroom hearings over the fate of part of the fortune is already underway, raising serious questions about half  the house that Walt built.
Begin with the flash point
Some branches of the Disney family appear to be doing pretty well, but late daughter Sharon's surviving kids are the flash point right now.
Twins Brad and Michelle, now 44, have become increasingly estranged from stepfather Bill Lund, their corporate trustee and each other over the way their share of the family fortune is being handled.
In theory, both twins could have gotten massive distributions from their trusts in 2005 and then again in 2010 but only Michelle got her lump sum. Brad was considered too financially irresponsible to take over what was then estimated to be $20 million or more.
To forestall future disappointment, he recently teamed up with Bill to sue the corporate trustee that helps make the call, arguing that the firm wants to keep the money and the management fees it represents.
They lost their case in March and are now reportedly mulling an appeal. That's where the story reaches critical mass.
Brad's next lump sum hearing is in June. The judge has ordered the corporate trustee replaced, so a Mutual of Omaha Bank trust officer will be coming onto the account with a fresh set of eyes.
Even if he or she decides Brad's competence meets the terms of the trust document, the other trustees – last reported as two U.S. Trust bankers and the family's former financial advisor – are likely to cast the real deciding votes.
If Brad doesn't get the money then, it's do or die because the larger situation may have changed.
The family center did not hold
Brad and his faction appear to have been fighting to get control of a separate trust that his mother, Sharon, created with her share of the family money before she died in 1993.
But now that Aunt Diane, Walt Disney's last daughter, has passed away, a clause in the original trust documents theoretically divides "the entire principal and accrued and undistributed income of the trust estate" among surviving grandchildren and their heirs.
That's the core family trust fund set up to look out for Walt's widow and daughters.
Unless the sunset provision has been modified over the decades, it may be time for any wealth left in that account to unwind across as many as nine living grandkids, including Brad and Michelle.
The will doesn't stipulate anything about financial maturity, so if there's anything left in that fund Brad could theoretically claim a share.
On the other hand, regular income distributions to the grandchildren now stop, which means that after this point, Brad and his guardians are left with whatever Sharon set up for them.
And on that front, the June hearing is Brad's last shot at the principal. Otherwise, he can keep drawing income, but the remaining hundreds of millions of dollars may end up going to Michelle if she outlives him or to charity.
Meanwhile, the trustees have demonstrated that they're not eager to let Brad have that much cash when the terms of the trust document explicitly demand that he show the maturity to handle it.
The fact that relatives have petitioned to find Brad a legal guardian on grounds that "chronic cognitive deficits and mental disorders" render him incapacitated speaks volumes on that front.
The trustees have also voiced suspicions that Bill and his current wife are trying to get their hands on Brad's money while they can.
Michelle is on their side, having previously had to defend herself from her stepfather's efforts to establish a medical conservatorship over her after she had an aneurysm a few years back.
She's a fan of the trustees' work and is happy for them to manage her share of the money.
Either way, while none of it is the family-friendly stuff that the Disney dynasty would want to promote, it's proof of how money is a powerful motive for anyone with a relationship to money – stepparents, friends, caregivers – to grab a piece.
Stepdad Bill has a track record of taking unauthorized payments from the twins' funds before he was removed as a trustee. Even then, he negotiated a $500,000-a-year gratuity for life.
He's apparently very frail now at age 83. But other relatives may be angling for control over Brad now.
Cinderella, the princess and the Pixar
And not all of the Disney heirs are so fractious.
Diane's seven kids have been relatively quiet with their side of the family fortune and their dad, who ran the company briefly in the 1980s, seems content to manage their hundreds of acres of Napa Valley vineyards.
Her death presumably triggers plenty of estate planning vehicles in its own right, so it remains to be seen whether anyone will protest their share.
Significantly, if any money is left in Walt's original trust, it passes directly to the grandkids. The husbands will never see it.
Likewise, the heirs of Roy Disney, Walt's nephew and the shareholder activist who tormented Disney management over the decades, aren't exactly fighting for millions.
Roy died with maybe a 1% stake in the company passed down from his father, who cofounded the enterprise back in 1923.
If he'd held onto it, those shares would be worth maybe $1.3 billion today. But instead, Roy famously diversified into private equity and other investments under his Shamrock Holdings umbrella.
That firm currently reports close to $640 million in AUM, so his kids are probably not hurting for cash right now.
On the other side of the coin, another famous family now has the leading interest in the Disney empire, and they're showing an extremely unified front.
Laurene Powell Jobs, Steve Jobs' widow, still controls 7% of Disney through the trust he set up in her name to manage the shares he got when the company bought Pixar.
Maybe in the fullness of time the Jobs grandkids or great-grandkids will contest their place in the overall dynastic scheme. But for now, there seems to be enough to go around.
If the trust can teach them to keep an eye on their family ethos as well as their bank statements, there might be a legacy here for the ages.
They don't have the name, but they own a big chunk of the company now. All they need to do is work together.