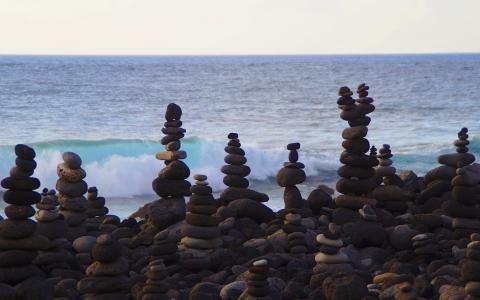 November 29, 2022
(TipRanks) - Investors looking for a guiding hand to steer them safely through the current hazardous stock market landscape could do worse than listen to what billionaire Ken Fisher has to say.
The Fisher Investments founder famously started his independent money management firm with $250 in 1979, a company that is now a $197-plus billion going concern, while Fisher's own net worth stands north of $5 billion.
So, for those getting restless from 2022's unrelenting bear, Fisher has some very simple advice: "The things that tend to drop the most in a bear market, when you get to the other side and come up the other side of the V, whenever it is, tend to bounce the most early on. So, that's why patience is a virtue... If you become patient, you'll become worth more money."
Turning to Fisher for inspiration, we took a closer look at two stocks the billionaire made moves on recently. Using TipRanks' database to find out what the analyst community has to say, we learned that each ticker boasts a "Strong Buy" consensus rating from the analyst community. Let's see why they are considered good investment choices right now.
Marvell Technology (MRVL)
The first Fisher-endorsed stock we'll look at is a chip industry stalwart. Marvell is a maker of semiconductors and associated tech. The integrated circuit specialist serves a wide range of markets from data centers to automotive, enterprise networking to cloud and carrier infrastructure, amongst others. Following various acquisitions, the company's primary source of revenue has shifted from the consumer electronics sector to data infrastructure (data center, industrial, automotive, mobile network).
Meanwhile, Marvell's revenue and earnings have been trending in one direction – up. And though supply chain issues have made their presence felt, Marvell still managed to meet Wall Street expectations.
The company will be releasing its fiscal third-quarter on December 1, but in the meantime, we can get a good feel for the company's situation by looking back at the F2Q22 numbers. Specifically, revenue climbed by 41% from the same period a year ago to $1.52 billion, meeting Street expectations, while the company delivered adj. EPS of $0.57, coming in $0.01 above the $0.56 consensus estimate.
By TipRanks