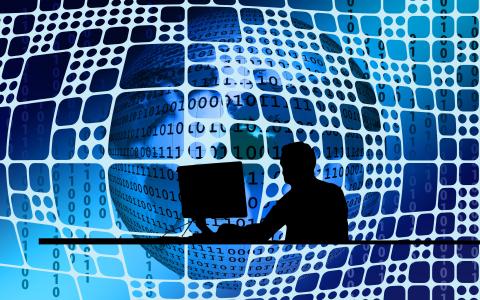 March 14, 2023
(Insurance Business American) - Carriers need to evolve to meet the omnichannel experience that customers want or risk losing relevance in the increasingly competitive and digitized world.
For Amy Shore (pictured), executive vice president and chief customer officer for Nationwide Mutual Insurance Company (Nationwide), the call from customers is clear: "Meet me where I am and give me the opportunity to interact with insurance companies how and when I want to."
But there's more to this demand: carriers must ensure that interactions stay seamless, no matter how customers are choosing to connect.
"If I start in a chat and speak to [the customer], then complete a transaction in an app – that needs to all stitch together," Shore said.
"That elevates the complexity that companies have to navigate when they meet the demand for digital [communication]: the ability for all channels to interact and stitch together."
Seamless digital experience
A disjointed omnichannel experience only produces frustration for customers and retention problems for carriers.
Consider a customer looking to file a claim or adjust their policy on a company's website, Shore said. If the website won't do what the customer wants it to do, they end up calling the 800 number. They need to start from the beginning because customer service representative who answers the call because the customer service representative doesn't know who they are or what they've already tried to do.
"You only get so far with them before you need to talk to someone else. You need to make some decisions and then you come back, and maybe try to do it in the app and start all over again," Shore said.
In contrast, a seamless omnichannel experience could involve the customer searching for help online through a chatbot, then being connected to the right agent that can address their concern. The agent can initiate the correct procedures for the customer on the app or website.
"It's more than saying customers prefer digital because that's obvious; customers prefer digital, but they also prefer the whole system to work together," Shore said.
"If you don't say in touch with your customers, you lose relevance and face growth and retention challenges. It can lead to profit challenges because you end up writing the customers who don't match up with the profile you wanted."
Evolving customer needs
Nationwide is no stranger to meeting the rapidly evolving needs of customers. One of the largest carriers in the US, it offers a range of personal and commercial insurance policies, including auto, homeowners, pet, farm, and life insurance.
"We have seen these changes going on for a while, but the need to meet them was accelerated by COVID-19 and the generational shifts coming up in our customer bases," Shore told Insurance Business.
Seamless digital experiences aren't the only customer trend brought strongly by the pandemic. Customers also want to feel cared for by their insurers.
"In this time of sustained instability, whether it's the pandemic, social or geopolitical unrest, or economic issues impacting families and business owners, customers are focusing on care. They expect to be cared for by the companies that they're doing business with, especially in our category," said Shore.
"This emotional toll and elevated expectation of care is something we're very focused on at Nationwide. Our mission calls for us to protect people and businesses with extraordinary care."
Emotional connection with customers
For the EVP, Nationwide's mission of "extraordinary care" can be expressed through the smallest and humblest forms.
The company's rapidly growing pet insurance business, for instance, began sending handwritten sympathy notes to pet owners who cancelled their policies after their beloved animals passed away.
"We mention your pet by name and express our sympathy because we know people love their pets like a family member," Shore said.
The program has sent more than 6,000 condolence notes to bereaved pet owners. Such actions help nurture the carrier's emotional connection with its customers, according to Shore.
"Sure, we can just send a check to say, 'here's the coverage for the final vet expenses.' But taking that the extra step doesn't have to be expensive or high tech," she said.

By Gia Snape
March 10, 2023