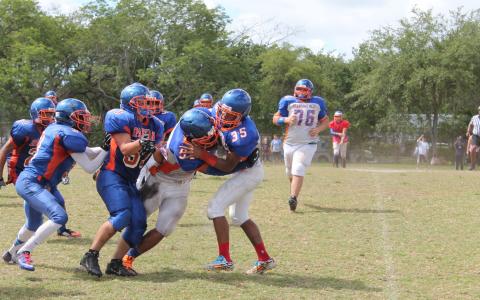 November 17, 2022
(Insurance News Net) - The New York State Court of Appeals sided with regulators in a Thursday decision to reinstate the toughest state annuity sales standard in the nation.
Regulation 187, passed in 2018 by the New York State Department of Financial Services, requires life insurance and annuity producers to base their sales recommendations on the best interest of the consumer, regardless of the advisor's compensation or other incentives.
The regulation was quickly challenged in court by the Independent Insurance Agents and Brokers of New York (the Big I-NY) and the Professional Insurance Agents of New York State. The National Association of Insurance and Financial Advisors-New York filed a separate suit.
A 2019 ruling by Justice Henry Zwack found that the New York State Department of Financial Services was within its authority when it issued Regulation 187. The Big I-NY alone appealed the Zwack decision. Last year, the state Supreme Court Appellate Division reversed Zwack's ruling.
Regarding the latest court reversal, Lisa Lounsbury, the Big I-NY president and CEO, told Reuters they "respect the court's position" but "strongly disagree with the decision."
Regulation 187, often described as similar to a fiduciary standard, took effect in 2019 as state officials bypassed a National Association of Insurance Commissioners' effort to create a model standard for annuity sales. The New York regulation applies to life insurance sales as well and sets a high bar for a sale to be in the consumers' "best interest."

Plaintiffs made several arguments, including that Regulation 187 conflicts with governing statutory scheme and is beyond the respondent's authority to impose; it is unreasonable, arbitrary and capricious and lacks a rational basis; and it is unconstitutionally vague.
The Court of Appeals disagreed: "We reject plaintiff's argument that DFS crossed the line into impermissible 'legislative policymaking.' The legislature has given DFS the authority to supervise "persons providing financial products and services" and to establish "professional standards of conduct" for insurance producers."
The New York rules include several requirements, including:
Require disclosure of all suitability considerations and product information that form the basis of any recommendation.
Permit agents or brokers to make a recommendation only if they have a "reasonable basis to believe that the consumer can meet the financial obligations under the policy."
Prohibits an agent or broker from telling a consumer that a recommendation is part of financial planning, investment advice or related services (unless the agent or broker is a certified professional in that area).
Additionally, the regulation requires insurers to "establish and maintain procedures to prevent financial exploitation and abuse," disclose to customers all relevant policy information in order to evaluate a transaction, and provide to producers all relevant policy information in order to evaluate a replacement transaction.
Some exemptions
The New York standard exempted policies or contracts used to fund qualified retirement plans, ERISA plans and employer-sponsored IRAs. The proposal also would not apply to sales of mutual funds or other securities, unless related to an annuity or life insurance product.
For all other sales, the proposal required licensees to apply a standard very similar to the Department of Labor's best interest standard, as well as the ERISA prudent person rule.
As such, a recommendation is in the best interest of a consumer if it furthers the consumer's needs and objectives, and is made "without regard to the financial or other interests of the producer, insurer or any other party."

By John Hilton
October 21, 2022

© Entire contents copyright 2022 by InsuranceNewsNet.com Inc. All rights reserved. No part of this article may be reprinted without the expressed written consent from InsuranceNewsNet.com.