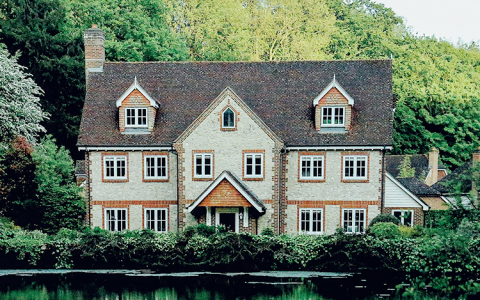 August 28, 2022
(NovaPoint) Higher mortgage rates appear to finally be impacting the housing market. Thirty-year fixed rate mortgages started the year at 3.50%, rose to 6.00% by late June, and currently stand at 5.40%.
The pace of housing starts for July fell 9.6% month-over-month to a seasonally adjusted annual rate of 1.446 million units. Data for June was revised higher to a rate of 1.599 million units from the previously reported 1.559 million units. Single-family housing starts, which account for the biggest share of homebuilding, dropped 10.1% to a rate of 916,000 units, the lowest level since June 2020. Construction of new homes is important for replenishment of the housing stock. They also represent construction jobs and contribute to the residential fixed investment component of Gross Domestic Product (GDP).
Existing home sales for July were down 5.9% month-over-month and down 20.2% year-over-year. All four major U.S. regions recorded month-over-month and year-over-year declines. Existing home sales have declined for twelve consecutive months, but the current data represents an acceleration to the downside. Prices have held up in the face of rising interest rates but have slowed increases in recent months. The median sales price for existing homes was +10.8% year-over-year in July, but this is a slowing from +12.8% in June and +15.0% in May.
Both mortgage rates and employment factor into an individual's ability to afford a home. Price increases during the pandemic were buffered by lower mortgage rates. Now that mortgage rates have increased, employment  remains a main component to a healthy housing market. If employment starts to slip, the housing market could see further deterioration.