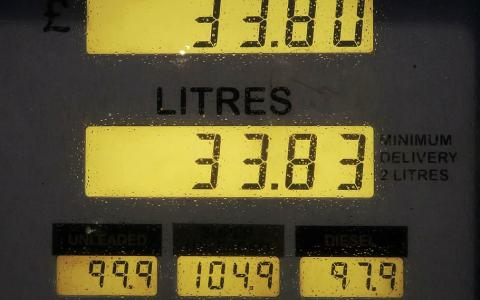 July 24, 2022
Based on data from the American Automobile Association (AAA), the average retail price for regular unleaded gasoline is $4.521 per gallon. This is 9.9% lower than the recent peak price of $5.016 per gallon seen on June 14th. The price of diesel fuel is down 4.8% from its recent peak price of $5.816 on June 19th. That said, fuel prices are still significantly higher year-over-year. Regular unleaded gasoline, for example, is still 42.7% higher year-over year and diesel fuel is 69.1% higher.
While the June CPI and PPI data showed strong price inflation across all major categories year-over-year, the current downtrend in fuel prices is providing consumers with some noticeable relief during the peak summer vacation travel season. This can be helpful in maintaining other categories of consumer spending.
Worth noting, diesel fuel has not declined as much as gasoline recently, so that keeps inflationary pressure in the supply chain for the transportation of all types of goods. A more significant decline in diesel prices could contribute meaningfully to reducing inflation across several parts of the economy.