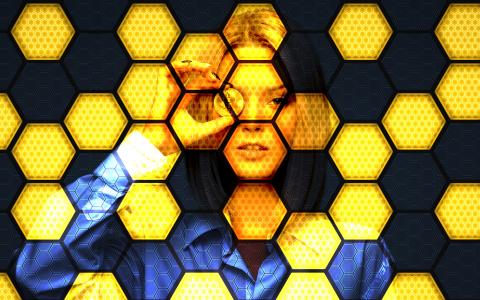 January 18, 2023
(Yahoo!Finance) - Economist Nouriel Roubini is ratcheting up his fiery commentary on the stricken cryptocurrency industry, particularly toward FTX and its now-disgraced founder, Sam Bankman-Fried, commonly known as SBF.
"FTX and SBF are not an exception — they're a rule," the NYU professor, who is known as "Dr. Doom" for his dire perspectives on global trends, said on Yahoo Finance Live at the World Economic Forum in Davos, Switzerland, on Wednesday (video above). "Literally 90% of crypto is a scam. A criminal activity. A total real-bubble Ponzi scheme that is going bust."
Roubini has been a vocal critic of cryptocurrencies, calling most in the industry con men, which got the economist into a war of words with Binance CEO Changpeng Zhao several months ago.
FTX filed for bankruptcy late in 2022, while its founder SBF faces charges of wire fraud, securities fraud, and conspiracy, all of which he has pleaded not guilty to.
'It's a nightmare'
SBF became a crypto billionaire and a mainstream star in the industry by the time he was 29. A year later, he lost his fortune as trust and money flowed out of the crypto space, sending investors into turmoil.
U.S. prosecutors allege that under Bankman-Fried's direction, FTX, once considered one of the largest and most-trusted cryptocurrency exchanges, transferred billions in customer assets to his trading firm, Alameda Research.
"You have to stay away [from crypto], you have to absolutely stay away," Roubini said. "And most of these people belong literally in jail. Literally, they're all crooks."
If convicted of these charges, Bankman-Fried faces up to 115 years in prison. A trial date has been set for Oct. 2, 2023.
And while Roubini likened the fallout of the FTX collapse to Bernie Madoff's Ponzi scheme, he noted that in that case, a few thousand people "lost their shirt" compared to the millions impacted by FTX.
"FTX alone was 1 million customers in the U.S.," Roubini said. "There are 40 million people who have invested in crypto, mostly young people or people who have lower income or minorities, and none of them — 99% of them — did not buy bitcoin at $1,000 or even $10,000. Most of them got FOMO in 2021 when it was skyrocketing from $20,000 to $30,000 to $50,000 to $69,000, and 99% of them bought well above the current market value. So they lost their shirts. It's a nightmare."
Roubini expressed similar skepticism towards blockchain technologies, arguing, "you cannot essentially create trust with technology alone" without verification from a trusted institution.
"They say: 'Put on a blockchain global supply chains, making sure that your tomatoes and Whole Foods are organic.' But how do you know?" Roubini said. "Because you put [it] on the blockchain, now Whole Foods has to send some people on the farms to make sure they're not using pesticide GMOs and so on, and then do the other tests in the store to make sure that whatever they've tested there is still there."
Roubini added that the notion that distributed ledger technology can create trust "is impossible" because "in reality, you need always some credible institution that validates the transaction. So most of what they call actually blockchain is blockchain in name only... so it's not blockchain, it's a glorified database."
The economist cited Google to make his argument.
"So Google Docs is a permission database and everybody's using it," he added. "Nobody's calling [that] blockchain because it's not blockchain. So blockchain is a fad and it's totally useless technology and wastes a lot of energy."
By Brian Sozzi · Anchor, Editor-at-Large