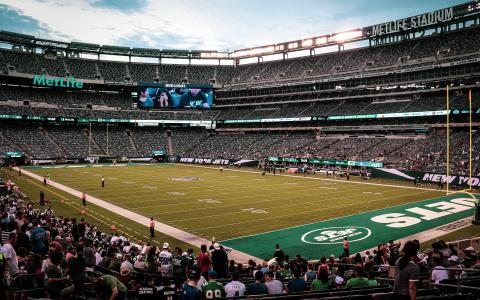 September 18, 2020
In case you didn't know, the NFL Players Association (NFLPA) provides its members with qualified financial advisers. In fact, it has done so for the last 20 years. It has taken some tinkering over the years and the vetting process has needed to tighten up, but each year the program seems to take another step forward.
Being a financial advisor for professional football players is a unique opportunity that comes with plenty of challenges. Football players have a higher rate of bankruptcy than professional athletes from any of America's other big four sports (football, baseball, basketball, and hockey). On average, football players have shorter careers (on average just 3.3 years) and they lower salaries, especially when compared to those at the top levels of pro baseball and basketball. Throw in the possibility of divorce during their careers and having to pay alimony on past earnings,  it's easy to see why there are plenty of quagmires surrounding the situation.
That's why the NFLPA Financial Advisor program exists for the union's roughly 2,000 members.
All Certified Financial Planners (CFP) and/or a Chartered Financial Analysts (CFA) are welcome to apply every spring. But bare the application isn't simple and advisors must agree to an extensive background investigation.
Recently, the NFLPA has tightened up its advisory program and it came just in time. The coronavirus and ensuing economic downturn has left a volatile market in place, even as its pushed back toward past highs. Volatile markets are ripe for fraudsters, and professional athletes with their large paychecks and lack of financial background make them perfect targets. After the 2008 financial crisis, a number of pro footballers ended up embroiled in Ponzi schemes that wiped out their investments.
It's not just the small fries either. John Elway, yes that John Elway, and his business partner gave $15 million to a hedge fund manager who was later accused of running a ponzi scheme.
In the past, the NFLPA has concentrated on hiring individual advisors (every firm , carefully screening applicants and their practices. But over the past year, the union has added big institutions such as Goldman Sachs and Morgan Stanley as approved choices. Currently, only about 150 advisors have received permission from the NFLPA.
Eligibility requirements are as follows:
1. Bachelor's degree from an accredited university.
2. Every Applicant shall be a CERTIFIED FINANCIAL PLANNER™ (CFP®) and/or a Chartered Financial Analyst® (CFA).
3. Minimum of eight (8) years of licensed experience (qualifying licenses include FINRA series licenses, Attorney, CPA or an insurance license).
4. Fidelity bonding and professional liability insurance coverage as indicated in Section Two II D of the Regulations.
5. No civil, criminal or regulatory history related to fraud.
6. No pending customer complaints or litigation at the time of application.
7. Must not maintain custody of player funds unless deemed a qualified custodian
Becoming an financial advisor for the NFLPA certainly comes with its challenges, but if you think you're up to the task, follow this link to start the process.