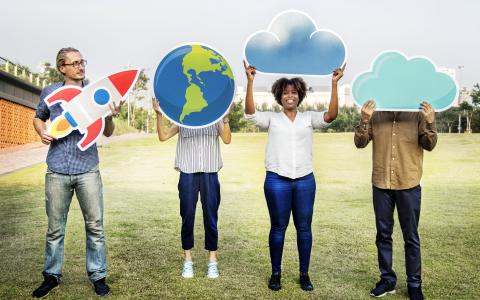 March 14, 2023
(Insurance NewsNet) - New York Life emerged as the big winner in a record-setting year for annuity sales with more than $23 billion in sales, according to LIMRA.
The largest mutual insurer in the United States, New York Life claimed nearly a 7% market share and increased its annuity sales by 70% over 2020 – when it finished fifth in LIMRA's rankings.
Overall annuity sales climbed to a record-high $312.8 billion in 2022, LIMRA reported, as consumers encountered unprecedented long-term market volatility. In response, consumers sought the protection offered by fixed annuities.
According to LIMRA's 2022 Individual Annuity Sales Survey, total 2022 annuity sales increased 23% over 2021 results and were 18% higher than the previous record of $265 billion set in 2008.
"The interest rate dip in December, spurred investor demand looking to lock in the favorable rates before they dropped further," said Todd Giesing, assistant vice president, LIMRA Annuity Research. "As a result, total fourth quarter annuity sales marked a new record of $87.2 billion, a 39% increase from the fourth quarter of 2021. LIMRA data show there was an 80% year-over-year increase in pending total annuity contracts in January 2023. LIMRA expects the sales momentum experienced in 2023 to continue and is forecasting a record-breaking first quarter 2023."
New York Life rewarded policyholders with a record $2 billion dividend payout announced in November and to be paid to eligible participating policy owners this year.
New York Life was followed in the overall sales rankings by Athene Annuity & Life and Corebridge Financial. Both companies spent considerable time in the news in recent months. Athene is backed by private equity firm Apollo Global Management, which recently reported booming fourth-quarter results thanks to Athene.
Todd Taylor, senior vice president and head of retail annuities at New York Life, said the insurer did not set out to be the top annuity seller. He credited three reasons for why it turned out that way:
"First, our diversified strategy for both product and distribution, which enables us to successfully compete in any market environment and deliver solutions that address income needs within an increasingly complex retirement landscape. Second, New York Life's AAA ratings and unmatched financial strength, which were especially important to consumers preparing for retirement amid the economic instability throughout 2022.
"Finally, our commitment to operational excellence, which enabled us to maintain high levels of customer service while processing a significant influx of new business across all product categories."
Corebridge is the former American International Group Life & Retirement business. Corebridge was split off from AIG in a lengthy process. Despite strong annuity sales, Corebridge struggled in the fourth quarter.
Sales doubled
In the fourth quarter, bank sales more than doubled (117%) to $21.8 billion. In 2022, bank sales were a record $73.7 billion, 69% higher than in 2021. This is the first time banks have led total annuity sales since 2004, accounting for 24% of the U.S. annuity market in 2022.
"Banks, which traditionally attract more conservative investors, drove the growth that resulted in record-high fixed-rate deferred (FRD) sales, said Giesing. "Throughout 2022, short-term FRD crediting rates outpaced comparable CD rates, making them appealing to investors seeking guaranteed growth and protection."
Fixed-rate deferred annuity sales were $38.4 billion in the fourth quarter, 249% higher than fourth-quarter 2021 sales. For the year, fixed-rate deferred annuities totaled $113 billion, more than double (113%) the sales in 2021. FRD sales represented 36% of the total individual U.S. annuity market. The record demand in December spilled into the new year. LIMRA research shows a 315% year-over-year increase in pending FRD contracts in January 2023, LIMRA is forecasting record FRD sales in the first quarter 2023.
Fixed indexed annuity (FIA) sales also had a record quarter and year. In the fourth quarter, FIA sales were $22.3 billion, a 34% increase from the prior record set in the fourth quarter 2021. For the year, FIA sales were $79.8 billion, up 25% from 2021, and 9% higher than the record set in 2019.
Income annuity sales spiked in fourth quarter 2022 as fluctuating interest rates drove investors to lock in favorable payout rates. Single premium immediate annuity (SPIA) sales were $3.2 billion in the fourth quarter, a year-over-year increase of 88%. In 2022, SPIA sales were $9.2 billion, 44% higher than 2021 results. Deferred income annuity (DIA) sales jumped 67% to $720 million. For the year, DIA sales were $2.1 billion, up 13%. LIMRA forecasts income annuity sales to experience steady growth through 2026.
Registered index-linked annuity (RILA) sales were $10.1 billion in the fourth quarter, down 2% from the fourth quarter 2021. Despite lower fourth-quarter results, total RILA sales reached $41.1 billion in 2022, 6% higher than prior year and a new all-time high for the product line's sales.
Traditional variable annuity (VA) sales continued to tumble. In the fourth quarter, traditional VA sales fell 41% to $12.7 billion. In 2022, traditional VA sales totaled $61.8 billion, down 29% from 2021 results. Given the current economic forecast and competitive pressures, there is little expectation that sales will improve significantly over the next several years.
Fourth quarter 2022 annuities industry results are based on LIMRA's quarterly annuity sales survey, which represents 89% of the total market.
By John Hilton
March 8, 2023