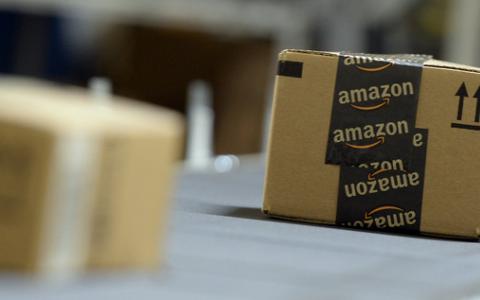 October 22, 2019
(MarketWatch) U.S. stocks have been approaching records again, just as a busy earnings week gets under way.
Trade and earnings optimism on Monday left the S&P SPX, +0.22%  0.6% away from a July 26 record close of 3,025.86. "A solid beat on earnings from Amazon is definitely needed to swing the S&P 500 into new highs," says our call of the day from Peter Garnry, Saxo Bank's head of equity strategy. 
The e-commerce retailer  will report after Thursday's closing bell with some worried about a strain on profits from one-day shipping costs and a slowdown in its Amazon Web Services (AWS) cloud-computing business. Increased regulatory scrutiny is also a worry.
"On the positive side AWS will most likely deliver strong growth and the advertising unit may surprise to the upside," Garnry told clients in a note.
But, he said, Amazon shares haven't hit a new high since the third quarter of 2018, which reflects increasing hesitation from investors about paying a 100% premium versus the overall equity market for the company. 
Investor appetite for the shares, which closed Monday at $1,785.66, could ebb sooner rather than later, Garnry told MarketWatch in a follow-up chat. He advises watching for early warning signs of margin compression (when input costs rise faster that what the product earns) on AWS and slowing top line, or revenue, growth. 
"I think currently Wall Street's estimates for 2020 and 2021 top-line growth are a little bit too optimistic, because it will be increasingly difficult to grow at this rate and the competitive landscape is changing," said Garnry.