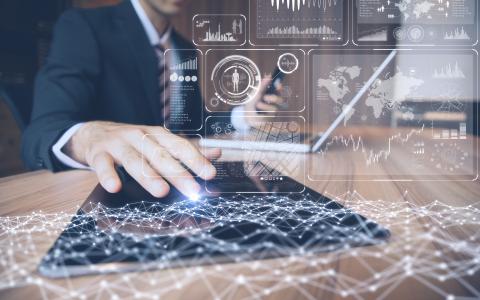 December 17, 2018
(AP news) Focus Financial Partners announced that Altman, Greenfield & Selvaggi, a premier family office and business management firm headquartered in NYC, has entered into a definitive agreement to join Focus.
Focus also announced that Alpern Wealth Management and Griffon Financial Planning have entered into definitive agreements to join Focus partner Buckingham Strategic Wealth.
Each of these transactions is expected to close on or about January 1, 2019, subject to customary closing conditions.
-- Altman, Greenfield & Selvaggi LLPis based in New York, New York and was founded in 1986 by Abraham Altman and Frank Selvaggi. AG&S provides comprehensive, concierge-style services to clients in the entertainment industry. The firm is currently led by Frank Selvaggi, Barry Greenfield, Stuart Gelwarg, PJ Barry, Tom Carr, Anthony Bonsignore, David Altman, Steven Pregiato, and Joshua Schmell.
-- Alpern Wealth Management, LLCis an independent wealth management firm based in Pittsburgh, Pennsylvania. Alpern has provided highly customized wealth solutions to clients since 2012. This transaction is expected to help Alpern enhance its client services offerings through the additional resources provided by Buckingham. The transaction will also expand Buckingham's footprint in Pennsylvania, adding a presence in Pittsburgh to their existing offices in New Castle and Wyomissing.
-- Griffon Financial Planning, Inc.is a fee-only independent wealth management firm with offices in Bend and Ashland, Oregon. Founded in 2000, Griffon offers retirement planning and comprehensive investment management services with a strong focus on financial planning. Griffon is expected to increase its capacity to add new clients and leverage Buckingham's back-office support following this transaction, while Buckingham will expand its presence into the Pacific Northwest for the first time, an important step in the firm's efforts to increase its national presence.
"Focus has been attracting a growing number of independent wealth management firms, with an increase in the ultra-high net worth space in recent years. AG&S will be our first family office and business management firm to be headquartered in New York, making them an ideal hub for additional acquisitions. In addition, Buckingham continues to be exemplary in M&A and growth. Helping to connect like-minded entrepreneurs and turbocharging their growth is what we always strive to do here at Focus," said Rudy Adolf, Founder, CEO and Chairman at Focus.
"We are very excited to be continuing to execute on our robust pipeline," he continued.