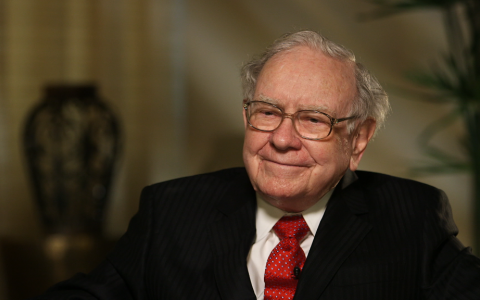 November 16, 2023
In an assertive rebuttal to critiques surrounding Warren Buffett's stock trading activities, Charlie Munger, Berkshire Hathaway's Vice Chairman, firmly dismissed allegations that Buffett prioritized his personal financial gain over the interests of his shareholders.

Buffett, typically lauded for his ethical standards, recently faced scrutiny following a ProPublica report detailing his personal stock transactions. This scrutiny places Buffett in a rare position of having his integrity questioned, especially regarding his stock trades coinciding with Berkshire Hathaway's market activities.

Munger, in his defense of Buffett, emphasized to CNBC that Buffett's foremost concern has always been the welfare of Berkshire Hathaway, far exceeding any personal financial considerations. He categorically denied any likelihood of Buffett engaging in unethical practices for personal enrichment.

Highlighting Buffett's longstanding commitment to philanthropy, Munger referenced Buffett's pledge to donate the vast majority of his wealth to charitable causes. Since 2006, Buffett has gifted over half of his Berkshire stock, comprising more than 99% of his net worth, to philanthropic organizations, including the Bill & Melinda Gates Foundation and family foundations.

Munger challenged the plausibility of the accusation that Buffett benefitted at the expense of his shareholders, dismissing it as another baseless critique aimed at Berkshire Hathaway. The ProPublica investigation, which examined Buffett's tax returns from 2000 to 2019, suggested possible improprieties in Buffett's personal stock trades.

The report implicated Buffett in selling shares of Wells Fargo, Walmart, and Johnson & Johnson — worth a combined $80 million — around the same time Berkshire was engaged in buying or selling those stocks.

ProPublica's allegations hint at a potential violation of Berkshire's own trading policies, which prohibit employees with insider knowledge from trading securities that the company is dealing with or planning to deal with. The report also highlighted Buffett's stated commitment to avoiding personal holdings in securities that Berkshire owns or is considering, to prevent any conflict of interest.

The report indicated that Buffett personally sold shares worth nearly $500 million over the two-decade period, in addition to disposing of a significant amount of bonds. Despite Munger's unwavering defense and Buffett's renowned reputation for ethical conduct, the report has stirred discussions among stakeholders about the alignment of personal trading activities with corporate ethics and responsibilities.