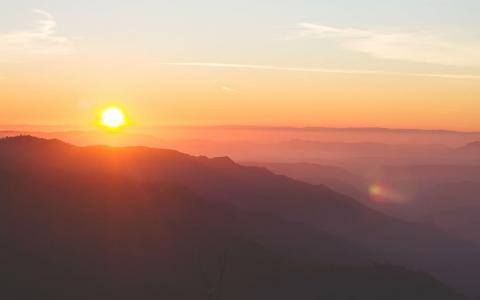 July 12, 2021
Wealth management hit a collective wall in the pandemic. If you haven't already climbed it, you need someone to show you how.
The latest press release from Mariner Wealth Advisors revealed a lot about the competitive environment advisors are facing today.
I'm surprised more people aren't talking about this. We'll be talking about it on Wednesday with Brian Leitner, Mariner's head of wealth management and corporate development. Register for that event HERE.
Anyway, Mariner has acquired another RIA, this one top-ranked Allegiant Private Advisors in Sarasota, absorbing about 500 clients with about $1 billion in assets in the process. It's what they do.
Mariner boosted its network assets by close to $6 billion last year. While some came from acquisitions and the overall market lift provided a strong tailwind, that's still a 17% growth rate in the pandemic year when a lot of other advisors shut down their outreach operations.
They clearly know how to build a business in this environment and have the tools to share with more than 700 advisors in the network already.
While Brian Leitner isn't going to give away the keys to the kingdom on Wednesday, I think you'll find even a short overview of the Mariner success story inspirational.
After all, we all love benchmarking. In an industry full of lone wolves, a chance to watch an apex competitor operate can be all it takes to get ideas and ambitions flowing.
For example, Mariner achieved that growth rate against an overall stagnant industry environment. In the first three quarters of last year, they estimate all wealth managers put together barely raised the AUM bar 3%.
That's not a shocking number in itself. A lot of firms were focused on survival and a lot of founders are now comfortable letting the career clock run out to retirement. They aren't looking to change the world.
But as they stall or stop paying attention to retaining clients, more aggressive competitors can squeeze prospecting triumphs out of a relatively flat landscape. Mariner has proved it can do that.
The only real question is where you want to be. If you're ready for the exit, it's good to be friendly with the people who will make you the best offer before your client relationships start to fade.
And if you still want to expand your footprint, Mariner can help with that, too.
What's striking is that the founders of firms like Allegiant are often thrilled to surrender their independence and join a bigger winning team.
Marty Kossoff ran the Wells Fargo private bank in San Francisco before breaking away back in 1998. He spent close to a quarter century building Allegiant.
He's still a relatively young guy. He's sticking around even though the name on the door is changing at the end of the month.
As I mentioned, he seems thrilled to work with Mariner, its resources and its scale in order to accelerate his trajectory. This isn't the end. It's only his entry into a larger world.
Mariner knows how that goes. They sold a stake in their own company to private equity a few months ago and are now deploying the cash to accelerate their own growth. Buying firms like Allegiant is part of that program.
Unless you're ideologically invested in independence, going big means joining a team. Mariner works with contractors as well as in employee relationships. It's all a question of fit.
Either way, it's nice to let someone else worry about the back office while you spend more time with clients. No matter how the ownership gets sliced, that's what success is really all about.
Obviously Brian Leitner has no numbers to tout if the advisors in the network go nowhere. He's invested in their continued success.
Otherwise, Mariner would be just another consolidator buying relationships in order to bolt on the AUM. That's not what they do.
Anyway, the model is on my mind because it so clearly outperformed in a COVID-shocked industry last year. And if you want a closer look at that model, all you need to do is register for that webinar.