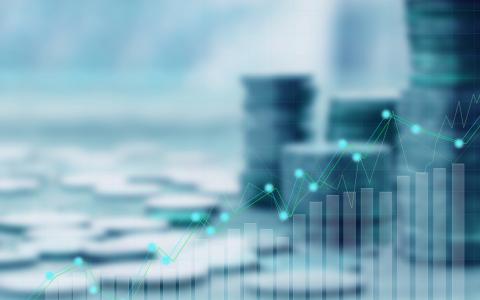 May 17, 2019
Morningstar reported estimated mutual fund and ETF fund flows for April 2019.
Overall, passive U.S. equity fund assets nearly reached parity with active U.S. equity funds, as passive U.S. equity funds saw total assets of $4.3 trillion by month end.
Morningstar estimates net flow for mutual funds by computing the change in assets not explained by the performance of the fund, and net flow for  ETFs shares outstanding and reported net assets.
"It's worth keeping in mind that mutual funds and ETFs are not representative of the broader U.S. equity market, but this is a milestone that has been a long time coming as the trend toward low-cost fund investing has gained momentum," said Kevin McDevitt, senior analyst and author of the Morningstar Fund Flows Report.
"Active U.S. equity funds have had outflows every year since 2006 with roughly equivalent inflows into passive funds during that time."
Morningstar's report about the fund flows for April is available here.
Here are some highlights from the report:
In April, passive U.S. equity funds closed the gap with $39.3 billion in inflows, versus $22.2 billion in outflows for their active counterparts.
Among other major Morningstar groups, only municipal bonds saw inflows, which were $7.1 billion. All other groups had outflows, including international equity, which saw about $8.8 billion in outflows. After strong demand in recent years, international-equity funds have taken in just $4.3 billion over the past 12 months.
Among the 10 largest U.S. fund families, iShares and State Street saw the first- and second-greatest inflows at $8.0 billion and $7.5 billion.  
Demand for taxable-bond funds continues to grow, collecting approximately $42.5 billion in April. The bulk of those flows went to core intermediate-term bond funds. Passive funds also took in more than active with about $25 billion versus $17.0 billion.
View the complete report here.